Published: Thursday, 10th January 2019
Local people are being asked how to make Greenwich town centre less congested, safer for pedestrians and cyclists, and more efficient for business deliveries.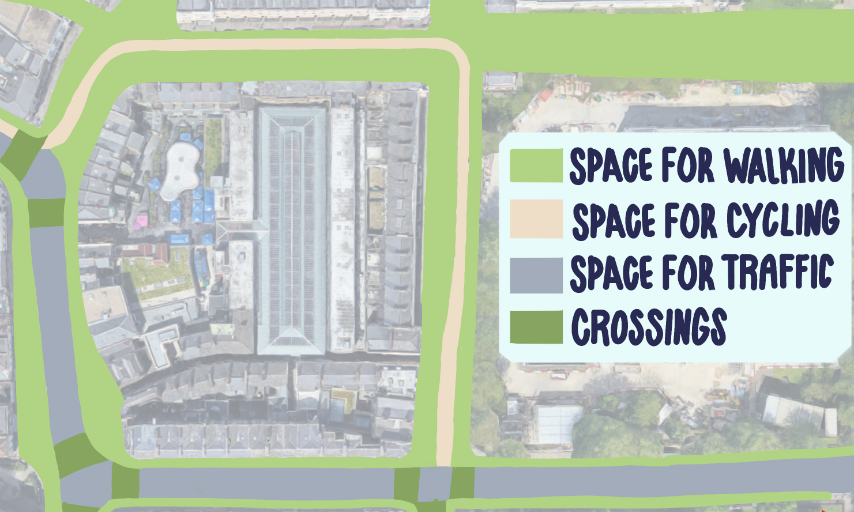 Map overview of the Greenwich Liveable Neighbourhood proposals
A one-way system was introduced during the 1970s when there was much less traffic and far fewer visitors – today more than nine million people each year visit Greenwich, which is one of only four UNESCO World Heritage Sites in London.
The vast majority of people use public transport via the Docklands Light Railway, buses, trains and river services to get to and from Greenwich, but they're currently using very narrow pavements while there is also almost no provision for cyclists.
Learning from previous efforts to improve the town centre, a general layout has been proposed though there is limited detail so far - because we need your views first on what would work well and what wouldn't.
You can find out more online or at one of four events being hosted at Mews School Room, Old Royal Naval College, Greenwich, London SE10 9NN:
4-6.30pm, Thursday 17 January
4-6.30pm, Tuesday 22 January
4-6.30pm, Thursday 24 January
4-6.30pm, Tuesday 29 January
Cllr Denise Scott-McDonald, Cabinet Member for Air Quality, Public Realm and Transport, said: "It's essential that we improve air quality and safety for local residents, visitors and cyclists as well as making the most efficient use of street space for businesses.
"We want to reduce traffic cutting through Greenwich town centre without simply diverting it onto neighbouring residential streets, and the views of local people in achieving this are a key element to any future scheme."
Only after views from local people have been worked into more detailed proposals will another consultation on these take place later this year.
The proposals are part of the Liveable Neighbourhood programme set up by the Mayor of London and Transport for London (TfL) to fund projects that encourage walking, cycling and use of public transport.
Penny Rees, TfL Head of Network Sponsorship, said: "We are working with London's boroughs like Greenwich to help them redesign local streets and put people first – making them better, safer and cleaner places.
"Greenwich's successful bid to transform the area was down to their commitment to make their popular, historic town centre more accessible for walking and cycling. By delivering the Healthy Streets Approach, we aim to improve air quality and the quality of life for everyone in London."