Published: Friday, 21st December 2018
It's a time of Christmas cheer but the festive season is also prime time for burglars. The Royal Borough's Safer Communities team have come up with some top tips on keeping the Christmas spirit alive.
Don't show and tell
So many of us now share news, plans and even dinner plates on a daily basis on social media, so it's important to keep in mind the safety aspects of public posting. Share the joy of Christmas with friends - not strangers, is the message. Avoid broadcasting holiday dates or weekends away on social media sites, as you're essentially advertising your home to potential burglars. Change your settings to private if you want to share these things. Don't give an open invitation to burglars indicating that you're not around but your possessions are.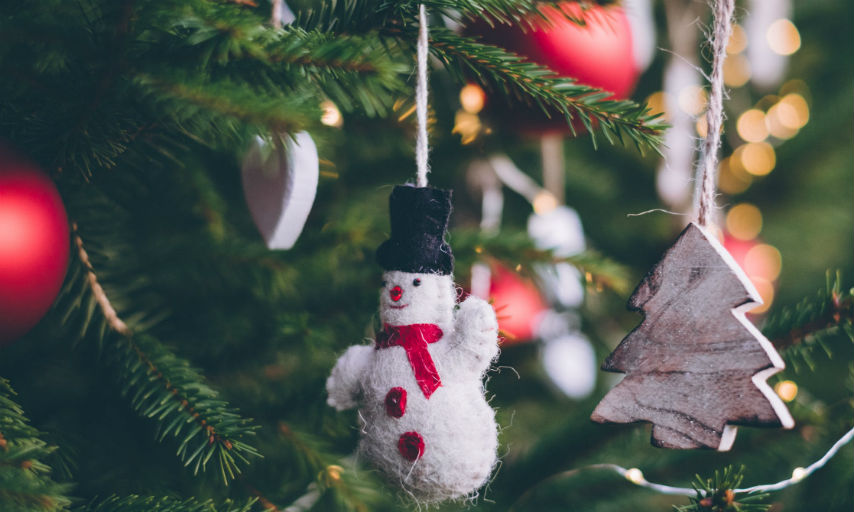 Gift wrapped
As it's Christmas, there are bound to be boxes left over after unwrapping expensive gifts like TVs or games consoles. Don't leave the packaging outside your home showing how generous Santa has been this year. Rip them up and make sure they're hidden in the recycling bin or, even better, take a trip to the local recycling centre in Nathan Way SE28.
Everybody needs good neighbours
If you have elderly or vulnerable neighbours, then Christmas is the perfect time to check on them and make sure they are aware of all the tips we are sharing, In fact many a good Neighbourhood Watch scheme is born out of showing a bit of festive friendliness to your surrounding community. Sign up to Nextdoor and get or share information about things that are happening in your road - this is the perfect way to introduce yourself to your neighbours. The more communities stick together and look out for each other the harder it is for burglars and scammers to take advantage.
Hide your presents
Christmas trees adorned with gifts underneath look wonderful, but try to keep the gifts hidden until the last minute so that you don't tempt criminals looking through your window. Just remember where you hid them so you don't have to buy everything twice!
Don't leave notes for burglars
It's the time of year when more deliveries arrive at your door from online purchases. Don't advertise your property as being empty by leaving couriers a note to say you won't be home and giving direction to a safe storage place. Make sure you leave a message in the appropriate box when you make the order, detailing your safe space to leave the package.
Be vigilant
If you see anything that you feel is out of the ordinary or doesn't feel quite right but doesn't warrant a 999 call, you can phone 101 and report it to the police. Or you can report it online using the MET online reporting form. If you have a gut feeling that something or somebody is up to no good, then be safe, not sorry, and report it!
For Keep it Safe information contact community-safety@royalgreenwich.gov.uk or phone 020 8921 4411.