Published: Thursday, 13th December 2018
Three schools in the borough have proved themselves first class by scooping trophies in TfL's STARS Top School Awards.
Charlton Manor Primary, The Halley Academy and St Mary Magdalene are all celebrating after coming out top of the class for their outstanding work putting in place healthy, sustainable and safe travel initiatives.
The awards are part of TfL's initiative to promote healthy lifestyles and inspire young Londoners to travel sustainably, actively, responsibly and safely. The pupils were presented with their accolades in a special ceremony at City Hall.
BMX bike skills
Charlton Manor rode off with the Excellence in Partnership award for outstanding achievements which included successful bike training sessions which saw all year 2 and 6 pupils riding by this summer. Bike skills lessons including BMX racing and its first pupil bike bus.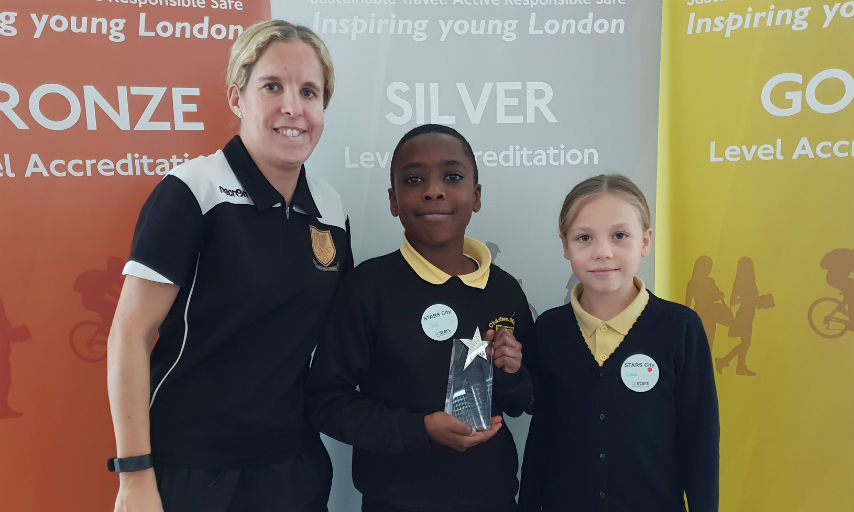 Charlton Manor celebrate their Excellence in Partnership win
The Halley Academy in Kidbrooke was presented with the award for Excellence in Road Safety for its weekly road safety skills programme for vulnerable children and fundraising for their 'Make a Change' travel campaign. Two Youth Ambassadors also received Jack Petchey Awards of £250 each which will go towards a news channel launching next year.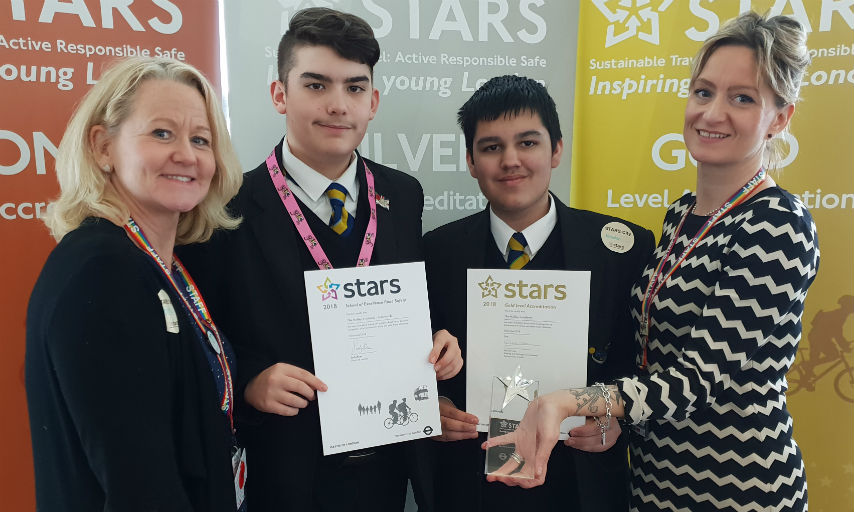 The Halley Academy scooped the Excellence in Road Safety award
Wheelie days
St Mary Magdalene in the Greenwich Peninsula scooped the School of the Region (South). The all through (nursery to sixth form) school has already won awards for its scooter training programme which it is now sharing with other schools, and is now developing more on cycling and scooting through wheelie days, social rides, bike maintenance and family challenge days. Secondary pupils have produced a film promoting road safety and better experiences for passengers on public transport.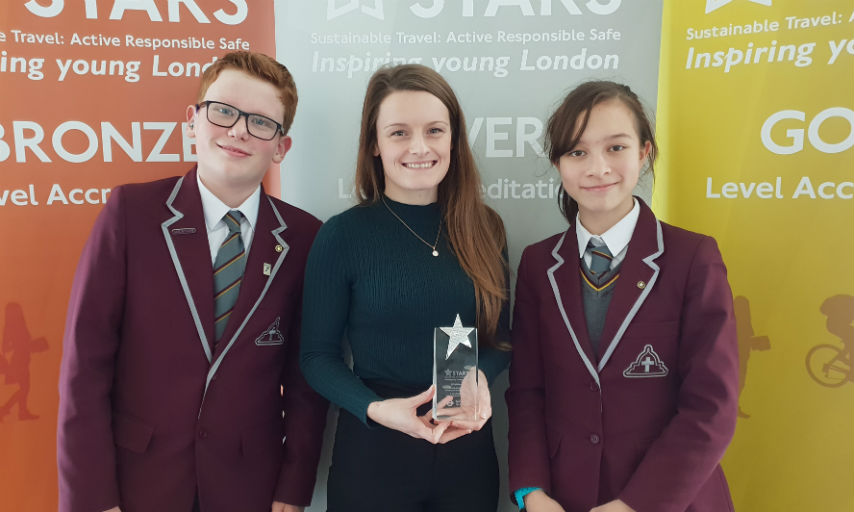 St Mary Magdalene gained top marks as School of the Region (South)
Cllr Denise Scott-Mcdonald, Cabinet Member for Economy, Skills and Apprenticeships said: "These are amazing achievements. It's inspirational to see pupils develop so many marvellous ways we can get moving which reduce car use and are healthier for the environment and for ourselves. We can all learn a lot from the young people at these star schools."