Published: Tuesday, 11th December 2018
Faith leaders joined together at the recent Stronger Together conference to find ways to tackle rising knife crime.
The conference, hosted by the Royal Greenwich Knife Crime and Serious Youth Violence Task Group at the Woolwich Centre, looked at how faith groups in the borough can play an active role in stemming knife crime and strengthening communities.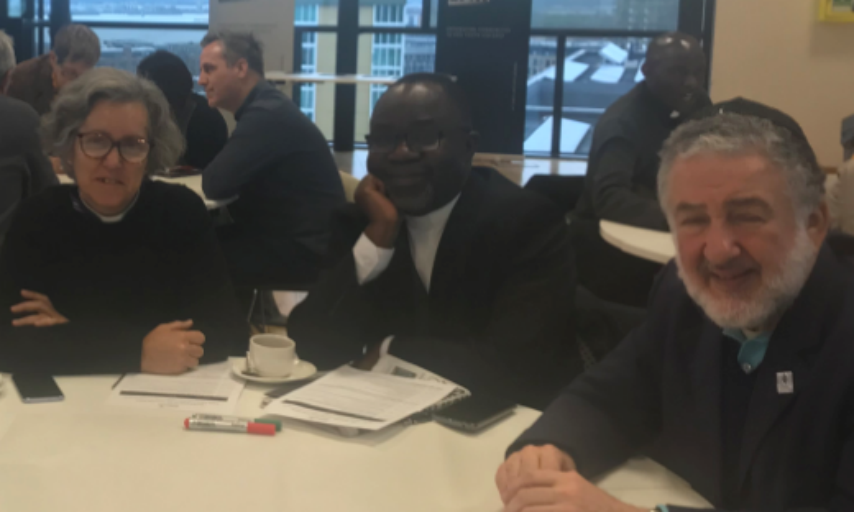 Faith leaders discuss youth violence at the Stronger Together conference
Knife crime in the borough has gone up 27% in the last year, the same or slightly lower than 11 other boroughs in the capital. Young people are over represented in the borough's figures for those involved in knife crime - about one third of suspects are 19 or younger, but only about one fifth of victims are 19 or younger.
Metropolitan Police Chief Inspector Andy Carter talked about the challenges faced and local police action. The faith leaders also heard presentations from organisations that provide intervention, training and empowerment programmes for young people, including gang members, to live free from violence. They listened to the experience of a 22-year-old who revealed how he was sent to prison for knife crime when his life spiralled out of control aged 16.
Cllr Jackie Smith, Cabinet Member for Community Safety and Integrated Enforcement said: "Knife crime has devastating consequences for all our communities, so it's really important that we tackle this and do all we can to stop the violence that is so often perpetrated by, and happening to, our young people.
"Enlisting the support of faith groups is a great step forward and this conference was the start of our working together. It was great to see so many faith groups attend and hear how we can empower young people and help our communities to live free from fear of knife crime."