Published: Tuesday, 20th November 2018
The Royal Borough of Greenwich is celebrating renewing its Fairtrade Town, following confirmation of the status for another two years.
Supporting fair trade since 2006
The Royal Borough has been supporting fair trade since 2006 and has been working hard to promote the aims of the Fairtrade Foundation. This includes buying Fairtrade goods and services wherever possible and providing advice to businesses and other organisations on how to get involved.
A particular highlight of our work was the celebration at Charlton House on 5 March 2018, to coincide with this year's Fairtrade Fortnight and the 60th Anniversary of the independence of Ghana. There was a range of workshops where people could learn about fair trade and of course, have fun!
Fair trade is about better prices, decent working conditions and fair terms of trade for farmers and workers. The mark displayed on some products means that the Fairtrade ingredients in the product have been produced by small-scale farmer organisations or plantations that meet Fairtrade social, economic and environmental standards.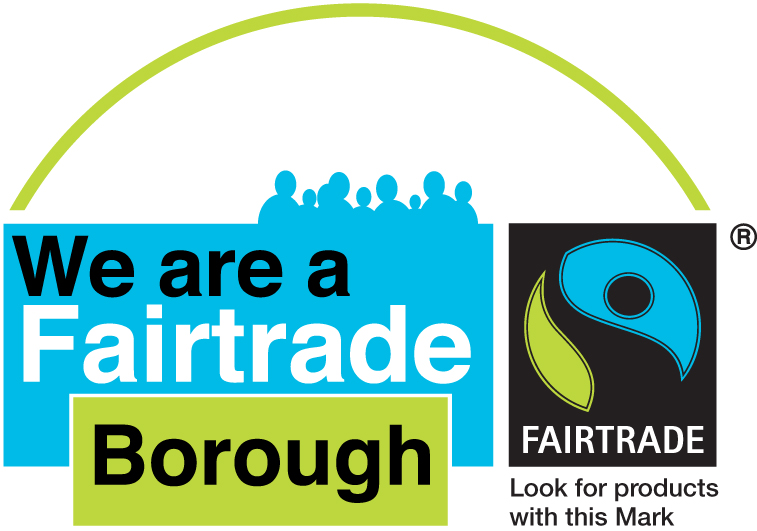 Just the beginning of our work
Cllr Miranda Williams, Cabinet Member for Culture, Leisure and the Third Sector, said: "I'm very pleased that our Fairtrade status has been renewed. The Royal Borough of Greenwich is committed to supporting the Fairtrade network and is pleased to still be amongst the 600 communities across the UK that have achieved Fairtrade status since it was introduced in 2001.
"The renewal of this status is just the beginning of our work, we will continue to promote Fairtrade products and will be working with the Fairtrade Foundation going forward."
A spokesperson for the Fairtrade Foundation said: "It's been fantastic to hear about everything that you have achieved in the past two years. You have demonstrated an amazing drive to take your campaign forward and ensure Fairtrade becomes part of daily life in Greenwich.
"We would like to thank everyone who has been involved for dedicating their time in our shared effort to make trade fair"
Get involved with Fairtrade
The Royal Borough of Greenwich will once again be participating in Fairtrade Fortnight between 25 February and 10 March 2019 and we want to hear from you. We are encouraging as many schools and businesses to hold Fairtrade events during this period.
If your organisation is holding an event, get in touch and we can help promote it. You can let us know what your plans are by emailing media.desk@royalgreenwich.gov.uk