Published: Friday, 28th September 2018
The Mayor of Greenwich Cllr Christine May has been out to thank a hard working street cleaner who received a mountain of praise from Plumstead locals.
Craig Hutton has worked for the Royal Borough cleaning streets in the Plumstead area for over 15 years. His dedication and diligence earned him praise from a large number of local residents grateful for the job he does keeping the streets clean and tidy.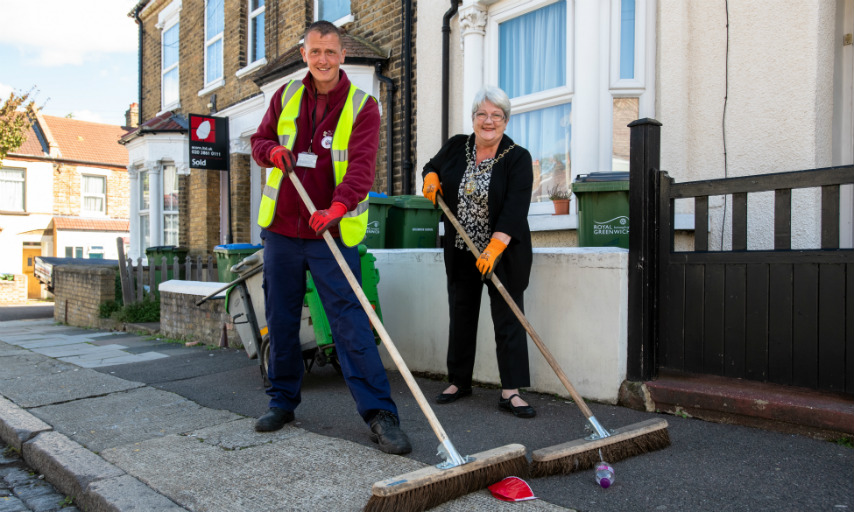 Craig Hutton and the Mayor Cllr May
When the good news was passed onto Craig, he said: "I love my job, it's my job that keeps me going. The best bit about my job is working on my own out in the public and that people are stopping to say 'Well done!', which means that they appreciate my work."
The Mayor, Cllr Christine May said: "Our cleaners are out at all hours and in all conditions so it's great to hear their hard work is appreciated. I was keen to visit the area as soon as possible to thank Craig and his team in person.
"I'd also like to praise the community-spirit of Plumstead People Facebook group who highlighted Craig's great work."
Find out when your street is cleaned and report littering online