Parks, crematorium and cemeteries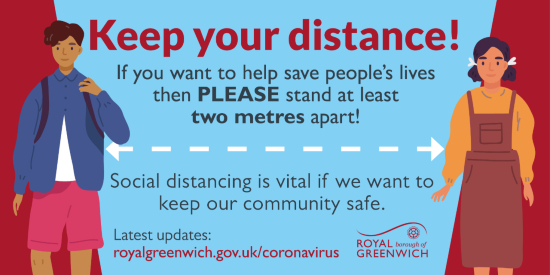 Keep your distance
Parks remain open for exercise and recreation.
Exercise or recreation can be alone, with members of your household, or with one other person from outside your household, while keeping two metres apart at all times.
All playgrounds, outdoor sports courts (apart from tennis courts), skate parks and outdoor gyms are closed to help reduce the spread of the virus.
If you do visit your local green space, please respect it and take all litter away with you. Due to self isolation we have a much smaller number of parks staff and so it is much harder to empty all the park bins.
All car parking at our parks is currently closed.
Tennis courts
Blackheath, Eltham Park South, Maryon Park and Plumstead Common tennis courts are now open.
From Friday 22 May, the tennis courts at Altash Gardens, Bostall Gardens, Fairy Hill Park, Kidbrooke Green and Maryon Park will also be open.
Crematorium and cemeteries
Following government guidelines we are now reopening the borough's cemeteries for pedestrian access and mourners only. The car parks will still be closed.
Eltham Cemetery grounds will be open at weekends only, from 9am to 4pm starting from Saturday 2 May.
We are also now allowing 10 mourners to attend funerals rather than our previous number of five, but they must follow distancing rules as outlined on this page.
Woolwich, Charlton, Plumstead and Greenwich cemeteries will be closed at 4pm each day. This arrangement will be kept under constant review, and maybe subject to change with little or no notice, given the changing nature of the current situation.
Read more about what happens when someone dies during the coronavirus crisis.