Parks, crematorium and cemeteries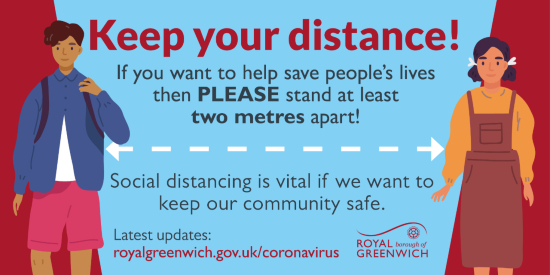 Cemeteries grass cutting
Last updated: 17 July
We have a dedicated team of 20 grounds maintenance staff who cut the grass in our five cemeteries: Charlton, Greenwich, Eltham, Plumstead and Woolwich.
Specific areas of the cemeteries are managed as conservation areas and since their creation over 10 years ago, they have successfully encouraged wildflowers and wildlife in our cemeteries. We only leave areas to grow around graves that no longer have registered next of kin, however if you think the grass around a grave that you visit is too overgrown, then please contact us on parks@royalgreenwich.gov.uk or call 020 8856 0100.
Normally the team aims to work a regular cutting programme so that all areas of our cemeteries are cut once a month.
However due to lower staff levels, following the outbreak of COVID-19, normal grass cutting schedules could not be maintained. To help catch up, the grounds maintenance team are now working hard to cut the grass and working extra hours.
The team is also trialling a new strimmer head, which will help cut the grass between graves and help minimise grass cuttings spreading onto the memorial stones.
Parks grass cutting
We have a dedicated team of 26 staff who deal with grounds maintenance tasks in our parks and this includes the grass cutting.
The team has worked hard to ensure all parks have had a minimum of two cuts in the past month. They are also working additional hours to ensure the popular areas in parks have a standardised cut to create easy access for park users, whether walking their dog, exercising, playing or walking.
Housing estate grass cutting
Last updated: 12 August
We have dedicated teams who cut the grass and carry out other grounds maintenance work on the borough's housing estates.
Our housing estates are located in four areas within the borough and we aim to cut the grass to the same standard in each. Staff are currently working additional hours to ensure any overgrown grass areas are being cut. If for any reason, we have unplanned lower staff numbers or reduced resources for a prolonged period in one area, then we will then we temporarily move our staff or resources to ensure grass cutting standards are maintained.
Playgrounds and sports equipment
In line with Government guidance, park sports will start to resume, starting with recreational cricket from 11 July.
Clubs will need to provide risk assessments detailing how they will comply with Government and sport's governing body guidance regarding Coronavirus to ensure safe play.
Other grass sports, including; football and rugby and changing rooms will remain closed pending further government and sport's governing body guidance.
Most Bowling Greens will be allowed to reopen from Saturday 11 July but must be used in compliance with Government and Bowls England guidance regarding Coronavirus to ensure safe play, however pavilions will remain closed except for access to the toilets during play. Well Hall Pleasaunce Bowling Green will remain closed as repairs are required to the playing surface.
Paddling pools will open on Friday 24 July but visitor numbers will be limited.
Toilets
Most toilets are open. See a full list of open toilets.
Litter and bins
If you do visit your local green space, please respect it and take all litter away with you. Due to reduced staff and increased demand it is much harder to empty all the park bins as frequently.
Car parks
All car parking at our parks are now open.
Tennis courts
Blackheath, Eltham Park South, Maryon Park, Altash Gardens, Bostall Gardens, Fairy Hill Park, Kidbrooke Green and Plumstead Common tennis courts are now open.
Crematorium and cemeteries
All our cemetery grounds (Woolwich, Eltham, Charlton, Plumstead and Greenwich) are now open, opening times are 9am - 4pm Monday - Sunday, and vehicle access is now allowed. This arrangement will be kept under constant review, and maybe subject to change with little or no notice, given the changing nature of the current situation.
We are allowing 30 mourners to attend funerals but they must follow distancing rules as outlined on this page. It is mandatory for all mourners to wear a facemask.
Read more about what happens when someone dies during the coronavirus crisis.