Modal filters
Modal filters create a low traffic environment by restricting access to through-traffic but allowing walking and cycling on individual streets or areas, and planters or bollards are often used to block traffic from entering. These roads are still accessible by car, but through-traffic in residential areas is reduced. The image shows an example of what a modal filter looks like.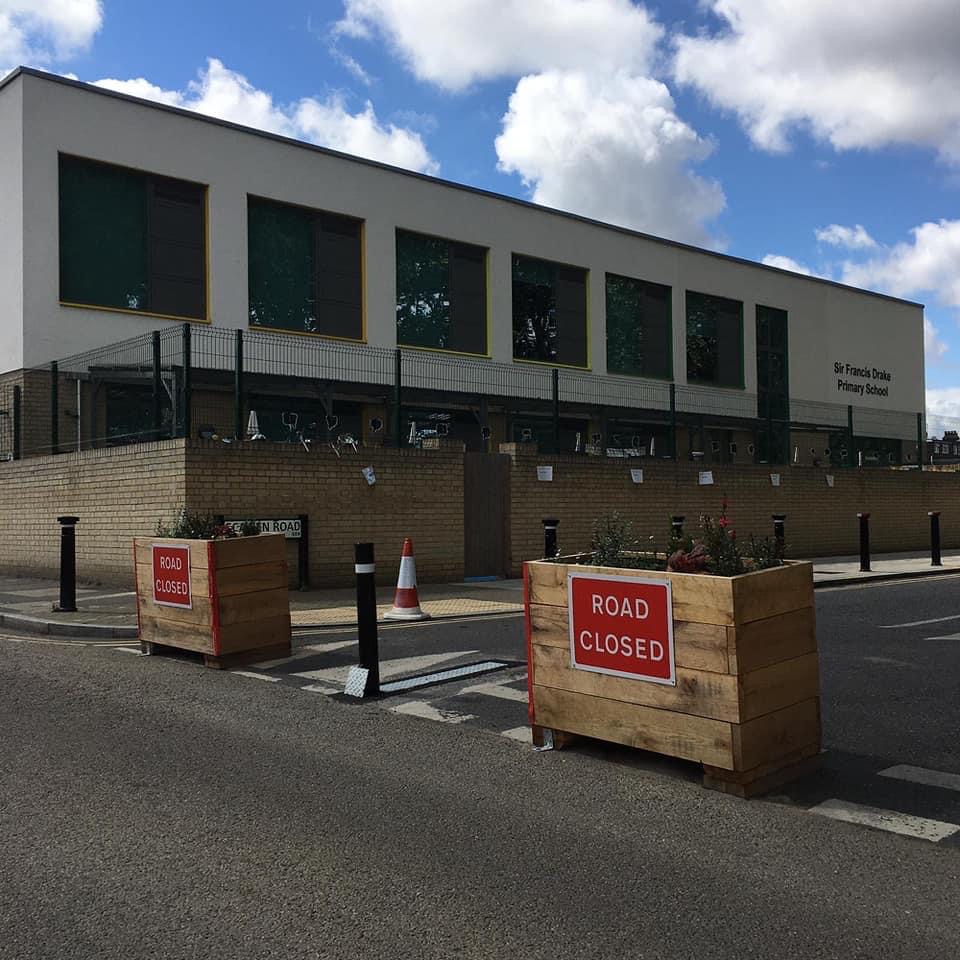 We plan to use modal filters in the borough to create quiet routes which enable active travel and help improve local air quality.
We are developing proposals for modal filters to be used in:
Using modal filters to create a cycle route between Plumstead and Abbey Wood
A quiet, safe 2km cycle route will be created between Plumstead and Abbey Wood using modal filters. The route is a parallel alternative to Plumstead High Street.
Three existing filters will be upgraded and made cycle friendly, while three new filters will be added to junctions by busy roads to make crossing them easier. Together, these simple changes will make a quiet, safe route suitable for people of all ages and help reduce pressure on the local bus network for those who rely on it.
The map shows the cycle route and the pins show the modal filters.
Feedback
The changes will be trialled over the next 6 months and we encourage you to provide your feedback about them. We will write to local residents who will be directly affected by the work to implement these plans.
All the feedback we receive will be considered before a decision is taken whether to make the changes permanent.