Our bid

Greenwich is ready to deliver an amazing Borough of Culture in 2021 to coincide with the opening of Woolwich Works, a new £41m cultural and creative hub. Following a series of workshops, events, online polls and face to face consultations members of the public and the creative community identified these twelve brilliant ideas and themes for a year of culture.
1. Greenwish
Youth arts festival
Talented, young people will perform and share their innovative work and ideas on environmental change at a youth arts festival hosted by Tramshed. 2019 Booker Prize winner and Woolwich Laureate Bernadine Evaristo will help create one of our hero moments.
Green urban spaces
Extinction Rebellion Greenwich will help the community develop their green fingers by creating learning and social spaces on unused land with raised beds for flowers and vegetables, suitable for urban growing.
2. Feasts
Feast experiences
The pioneering theatre company, Punchdrunk will create feast experiences, partnering with venues and diverse community-led groups to create tasty feasts that transform space and have storytelling at heart.
Empty bowls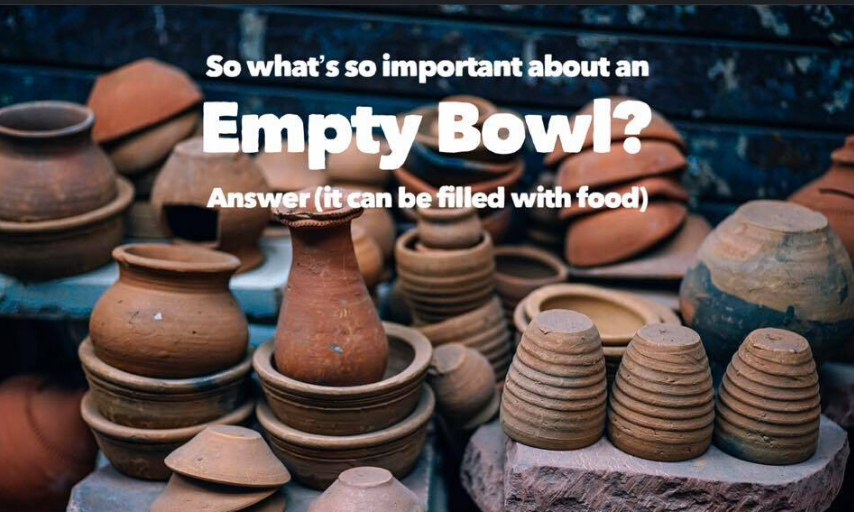 Celebrate foods from different cultures, with the Empty Bowls project hosted by CraftA. This informative and thought-provoking project will provide a platform for local artists and educate people about hunger and poverty.
The story of communities in Greenwich
Tramshed will tell the story of arrivals and new communities in Greenwich through food, music and storytelling, charting the arrival of the 'Windrush' generation to the African and East European communities.
Creative storytelling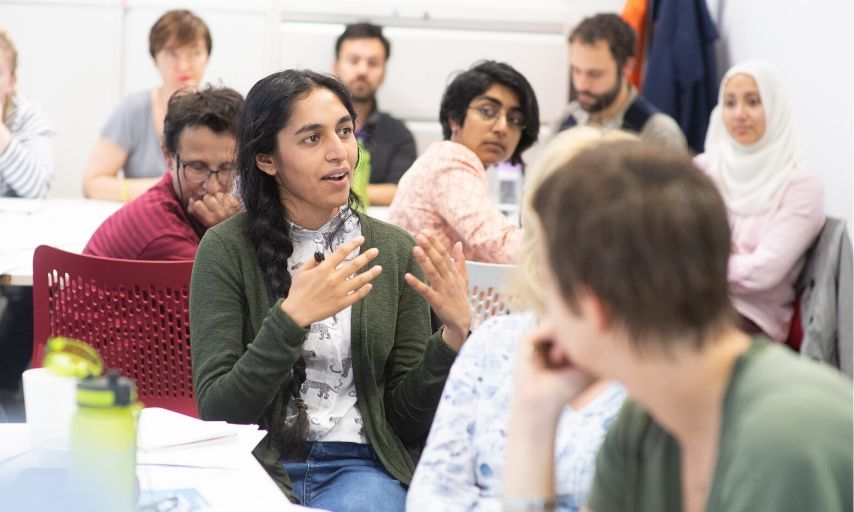 Spread the Word will run creative storytelling sessions in cultural and iconic food venues across Greenwich, tapping into our love of stories, and making and sharing meals with family and friends. The project will result in 'The Greenwich Cookbook', which will be launched at a flagship 'Big Lunch' event. (Image courtesy of Hayley Madden).
3. The world meet Greenwich, Greenwich meet the world
Community mobile musical project
Woolwich Works will host a mobile musical project celebrating the rich diversity of our musical community. Expect some big names to join us!
Music from the four continents
Rhythm Passport will develop a month-long music series dedicating each week to one of the four continents where our diverse communities come from, bringing music to all corners of the borough.
Gamalaning will host a captivating festival of South East Asian performance and culture, with key workshops in schools across the borough.
4. Changing course with conversations
Community debates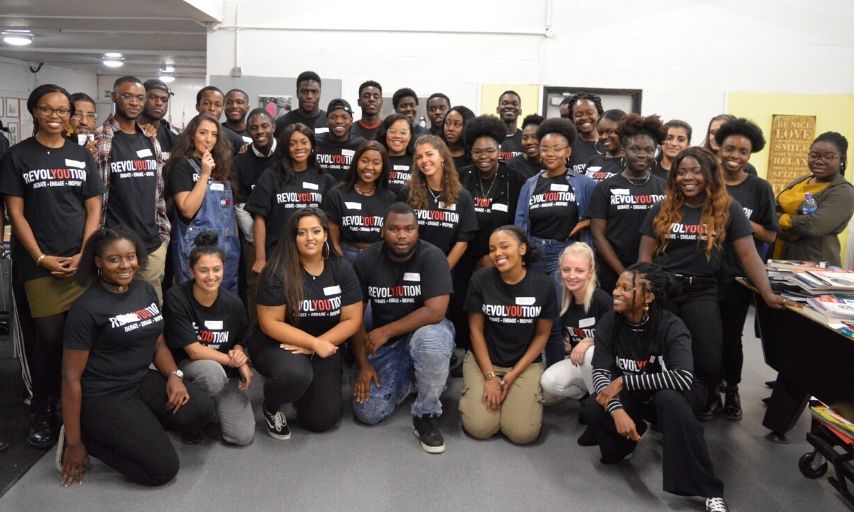 Revolyoution will hold interactive debates engaging members of the community of all ages in conversation. Young people will be given the great opportunity to work with producers to create videos of the debates.
Blending boxing and dance
Greenwich Dance and the Champions4Change Boxing Club will come together to develop a project aimed at supporting young people attending a pupil referral unit to create a performance piece which will tour the borough and beyond.
5. Pop-up culture hubs
Pop-up museums
Royal Museums Greenwich and Royal Greenwich Heritage Trust will be taking their collections to communities and inviting them to take over spaces in pop-up hubs across the borough, giving them a voice and the chance to become active stakeholders in their local Museums.
Film festival
The Old Royal Naval College's 'Made by You' film project will highlight films made in and around the world-class film location of the college and give hands-on training in filmmaking to participants to help co-curate a film festival for the wider local community.
Breaking down barriers
An innovative, youth-led project (created by Tramshed) will inspire and help communities to create local events aimed at breaking down barriers between youth, families and elders.
Walk with me
Protein's 'Walk with Me' project will see a month of international activities and workshops, culminating in a one-day festival, with walks in parks, schools care homes, along the river Thames and walking trails.
6. Showcasing LGBTQ+ heritage
A festival of love
Metro's 'A Festival of Love' will showcase the borough's LGBTQ+ heritage through events and exhibits, showcasing queer culture through performance, and bringing together LGBTQ+ people and friends to celebrate. The festival will finish with a fun-filled, pride parade.
Mathieu Geffre's 'What Songs May Do'
Greenwich Dance: Mathieu Geffre will expand upon his Greenwich Dance 2020 urban touring commission, 'What Songs May Do', to further explore the theme of love, positive relationships and LGBTQ+ celebration.
7. Gateway
Greenwich as a gateway
(Festival.org)
Whether arriving by river or road, Greenwich defines a place of arrival and welcome. Alongside the traders, travellers, diplomats and tourists, Greenwich has also provided a gateway for migrant people to make the borough their home. Gateway is intended as a concept for building dialogue, engagement and community cohesion, whilst inspiring new commissions and models of internationalism and exchange.
8. A new carnival for London
Woolwich carnival
The fantastic Woolwich Carnival will move from one day to a weekend long event. The project will involve one class in every primary school, fifty community groups and an 'Art on Estates' art trail.
9. Thirty days of circus
A moving trail of performances
Upswing will take Greenwich residents and visitors to unexpected places on a moving trail of exciting performances featuring cabaret, an exhibition, a busking festival, workshops, and a library circus show, culminating in a spectacular group performance.
10. Borough narratives
'People' by Jeremy Deller
Video and Installation Artist, Jeremy Deller will be commissioned by Greenwich Dance to create 'People', a project exploring how a cultural experience might harness the power of people and make lasting and significant change. The project will be aimed at bringing people together and increase participation and engagement.
Poetry in the city
Poet in the City, a curated programme using poetry to amplify life on Woolwich and Plumstead high streets, will capture the rich heritage and diversity of people engaging with the high street. It will include a series of immersive, spoken word shows in bars entitled: Oi Barman!
People's history and 1000 voices
Avant Gardening and Tramshed will curate 'People's History and 1000 voices' – an interactive project, to record and catalogue voices from across the Greenwich community to mark the year we were Borough of Culture, creating a digital resource for schools, communities and artists.
The Digital Quilt Project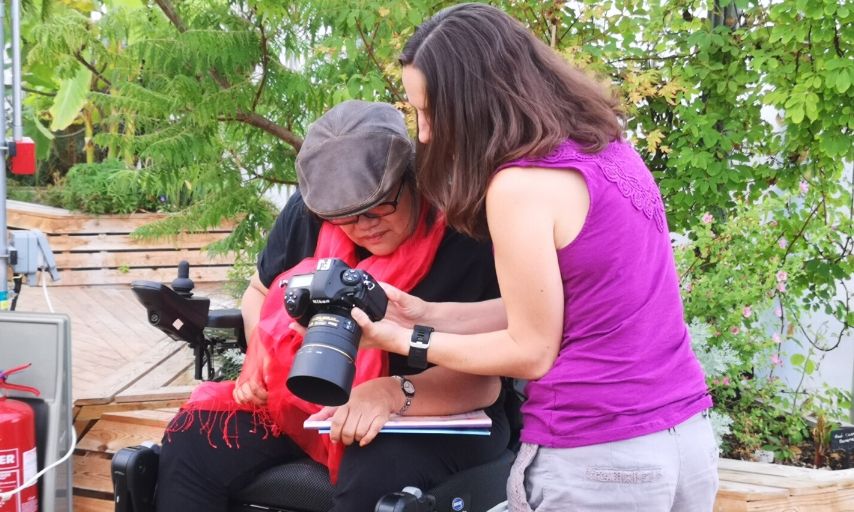 'The Digital Quilt Project' by Culture Access will build on the strong history of women's activism within the borough; disabled women will take selfies to (re)create identities. Videos of the women will be created relating to their identities – as artists, as trade unionists, as activists, activists and journalists.
11. This is for you
The Royal Borough of Greenwich Apprenticeship programme, Greenwich and Ravensbourne Universities, London South East Colleges, Woolwich Works and a range of employers will fund ten local apprentices to study a Level 3 accredited course and enjoy paid apprenticeships based on the projects outlined on this page.
12. Cultural transformation open grants programme
Royal Borough of Greenwich and sponsors will establish a grants programme to fund spectacular events during the year. During public consultation young people highlighted the desire for an ethical gaming conference. This will be the space to develop the idea further, along with other locally generated initiatives and ideas.