Future changes to your bin collections - what you need to know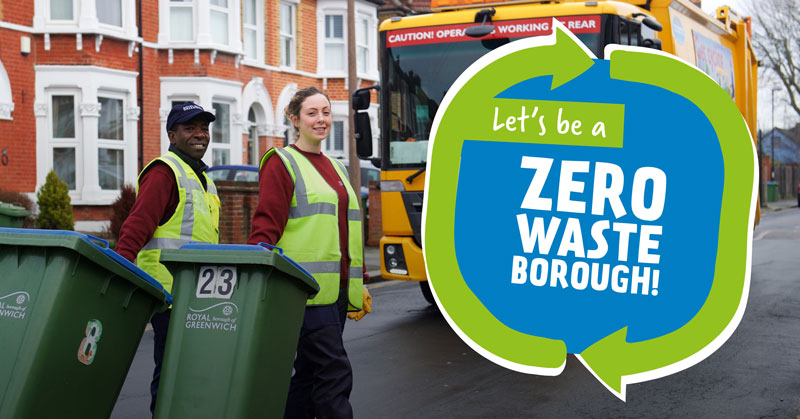 We know you'll probably have some questions about the future changes to your bin collections, so read on to find out how they may affect you, and why we're doing it in the first place.
Recap: What are the changes?
The changes that will take place in 2022/2023 relate to houses and converted flats that have wheelie bins. Blocks of flats with communal bins or properties with nowhere to store wheelie bins, would not be affected.
The recycling blue top and garden/food green top wheelie bins (240L) would still be collected every week.
General waste black top wheelie bins (240L) would be collected every two weeks.
Any recycling and garden/food waste bins that have the wrong items in them would not be collected.
Additional bags of rubbish left by the side of wheelie bins would not be collected.
Garden waste collections would remain free of charge.
Only providing clear sacks to properties which cannot store a recycling wheelie bin.
Why are we making these changes?
We're making these changes for lots of reasons:

We want to improve our recycling rates. Evidence shows that one of the most effective ways of increasing recycling rates is to introduce measures that encourage people to be more conscious of what they are throwing away. This is one of those measures.
Due to a decade of Government cuts we have less money to fund good quality, universal public services. Central Government has taken away more than £1,400 per household in Greenwich over a 10 year period, and we are now forced to confront that reality and make certain cuts to balance it out.
Fortnightly collections will have a huge positive impact on the environment. They would help reduce the Council's carbon footprint as fewer refuse collection vehicles will be used and stop approximately 60 tonnes of CO2 being released into the atmosphere per year.
You told us you would be on board. In a consultation we ran earlier this year, we asked residents whether they'd be happy for their general waste black top bins to be collected every two weeks and 62% of people said it would have either no or little impact on them. 75% of respondents also said the borough should strive to be a Zero Waste Borough, so we know that people are happy to make a change to see that happen.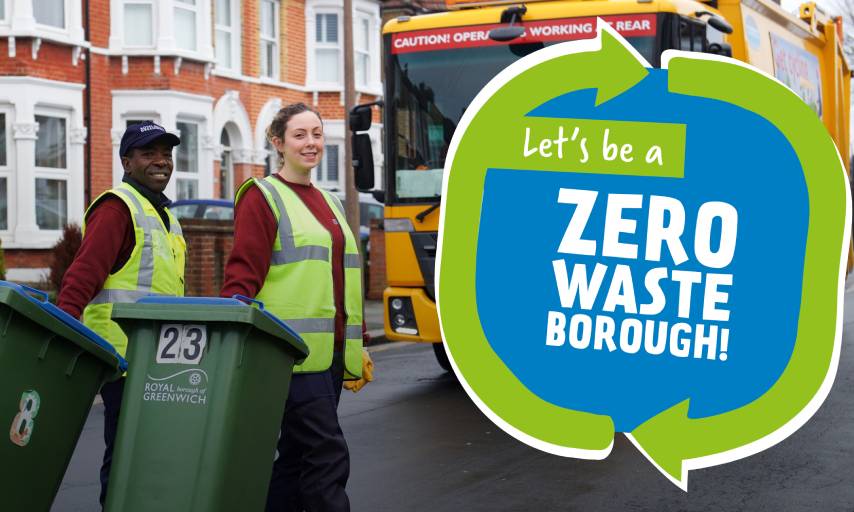 We want to become a Zero Waste Borough!
Further info:
These changes will take around 2-3 years to implement.
Some may worry about whether their waste will become smelly - it shouldn't do. It is mostly food waste that causes your bin to smell. Your green top bin (mixed food and garden waste) will still be collected every week, therefore we would encourage you to use this to recycle your food waste and keep it out of your black bin. Up to 80% of the rubbish we throw away can be recycled in your blue recycling or green food/garden waste bins. If you use these as much as you can then smelly waste in your general waste bin will be reduced.
Greenwich has experienced significant decreases in Central Government funding in the past decade and Council Tax is one of a number of ways in which local authority budgets are funded. As there is no direct link between Council Tax and the level of service received by residents, a discount will not be applied if a reduced frequency of general waste collections, or the use of smaller general waste bins is agreed.
Many other councils do fortnightly collections. So far, 83% of all councils - including those with the top recycling rates in the country - now collect general waste every other week, or less frequently.
You can find out more detailed information about these changes in the Cabinet papers.