2019 Civic Award winners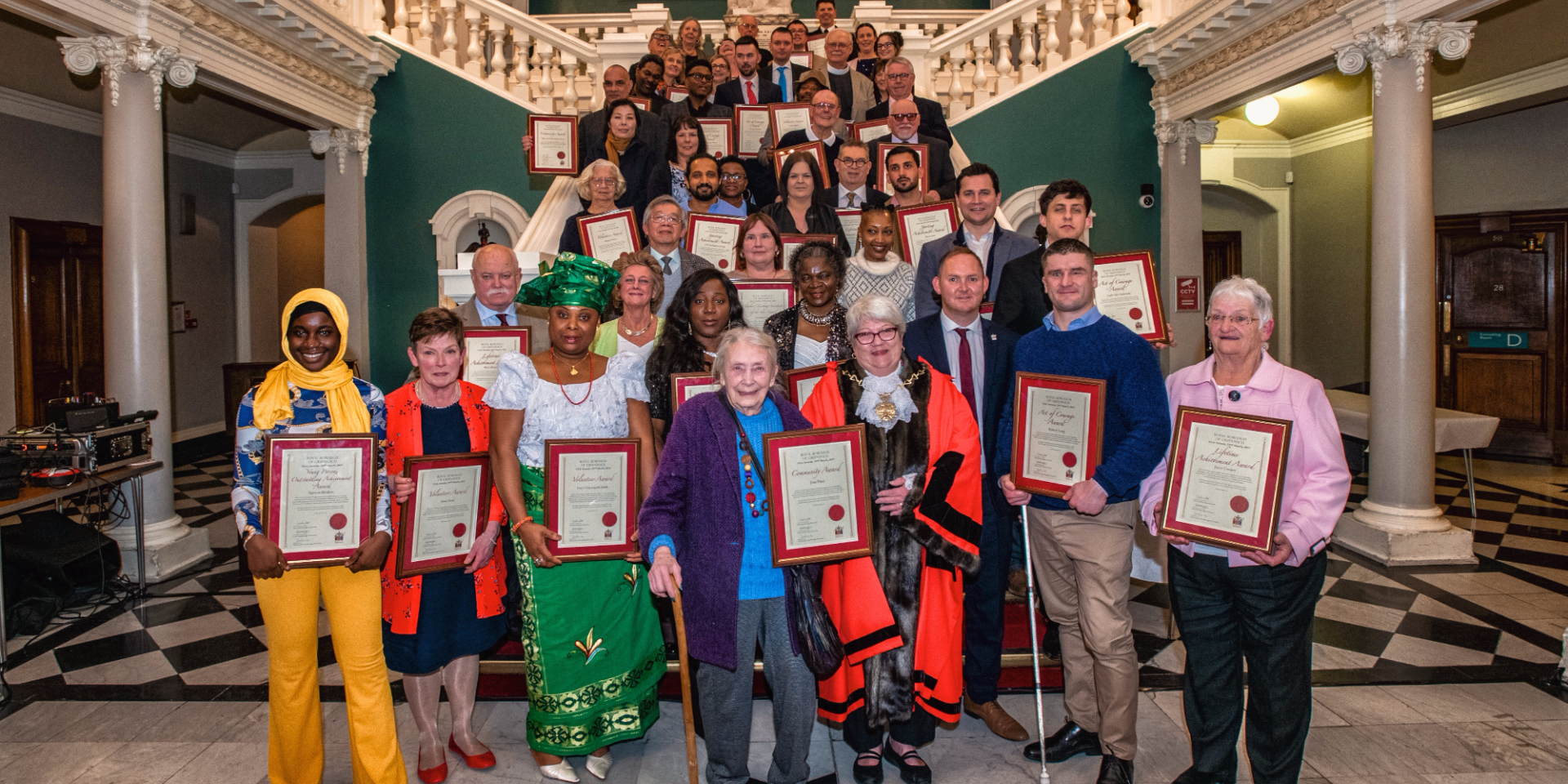 The winners of the Royal Borough of Greenwich Civic Awards 2019 were announced at a glittering award ceremony on Friday 22 March 2019.
View all the winners from the night below and head over to our Facebook Page to view the photos from the award ceremony.
Young Persons Outstanding Achievement Award - a person under 25 years of age who has made an outstanding contributiuon to their community
Sururat Ibrahim - she is currently a member of Greenwich Young People's Council and the borough's Member of UK Youth Parliament.
Volunteer Award - a person who goes out of their way to help others
Peter Dixon
Megan Roberts
Lucy Onyemachi Isaiah
Anne Read
Emma Dutton
Frank Appiah
Caroline Chepkemoi Langat
Community Award - for a person or group who make an extra effort to contribute to the community
Mike Lauricourt and Mami Speak
Tom Barnes
Olutoyin Ogunbanjo
PC Phillip Cresswell-Nash
Deborah O'Boyle
The Charlton Society
James Thomson
Dr Greg Ussher
Rev Robert (Tim) Yeager
Joan Plant
Cheryl Spruce
Teacher/Teaching Assistant of the Year Award - someone who you know that is doing an outstanding job every day
Pierre Francis
Amanda House
Sporting Achievement Award - to recognise a person who has achieved success through playing, coaching or organising sports in the borough
NTT Badminton Group
Gheis Azizi
Stephanie Turner
Arts & Entertainment Award - a person or group who have made an outstanding contribution to arts, culture and entertainment in the borough
Carmel Britto
Blackheath Halls
Bryon Wallen
Act of Courage Award - someone who has shown remarkable courage and/or bravery
Robert Long
PC Lee Cleaver
PC Dan Nimmons
Christopher Walters
Cadet Alex Kubanski
Lifetime Achievement Award - an outstanding contribution to the borough over an extended period of time (minimum 20 years)
Joyce Cooper
Mick Murphy
Pat Winston
Roden Richardson
Professor Anthony Bowne
John Kemmis
Leader's Special Civic Award
Sunny Crouch, OBE DBAHon – Chair of Visit Greenwich. Sue received her award for services to tourism and economic development in the Royal Borough of Greenwich.