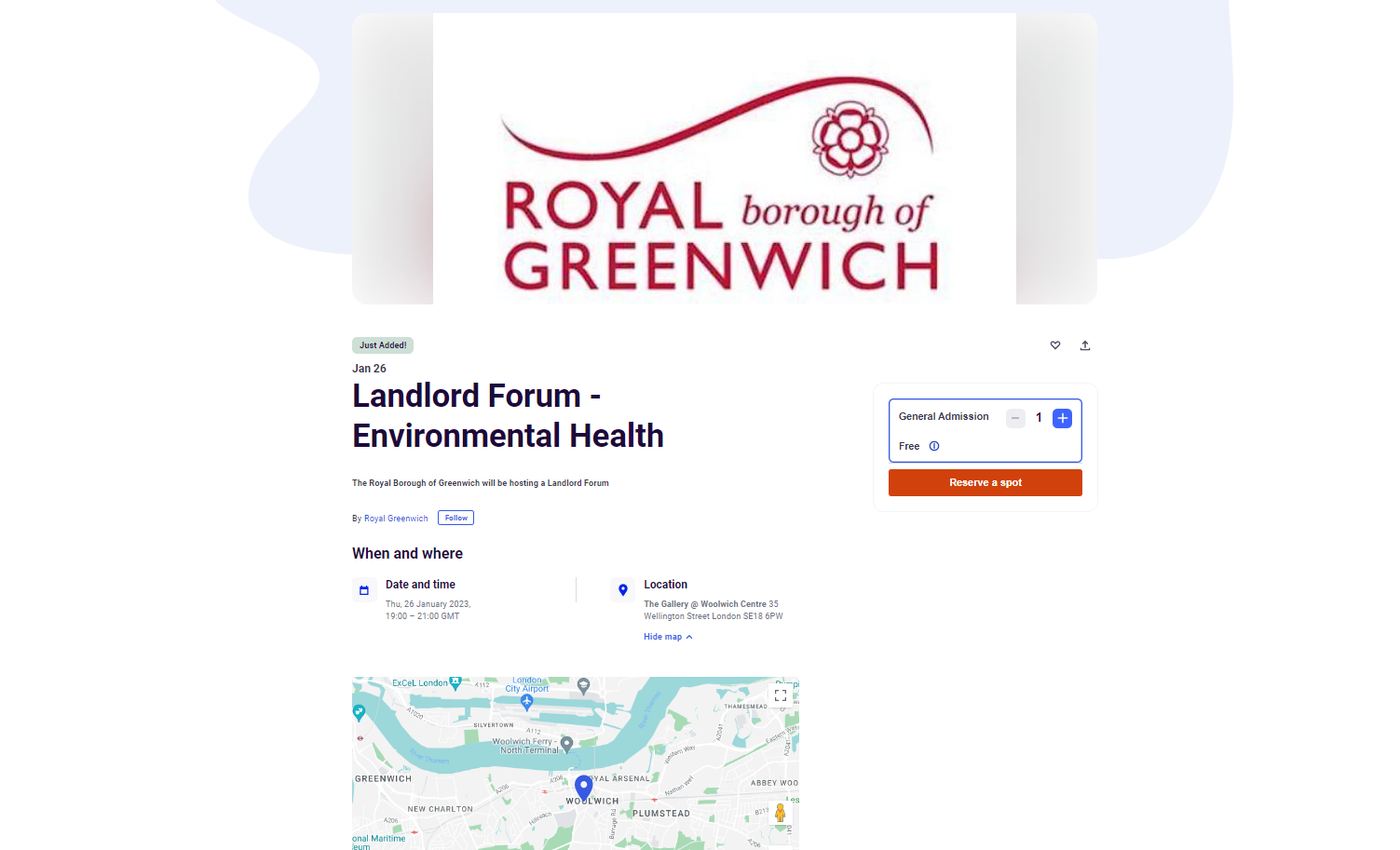 Date: 26th January 2023
Location: The Woolwich Centre, 35 Wellington Street, Woolwich, SE18 6HQ
Time: 19:00 - 21:00
Cost: Free
The Private Rented Property Licensing Team would like to invite you to our Landlord and Letting Agents Forum Event on the 26th of January 2023. This event is to further discuss Selective Licensing.
The Private Rented sector in the Royal Borough of Greenwich has grown significantly during recent years, highlighting issues in private accommodation such as unsafe property conditions, inadequate property management, anti-social behaviour (ASB) and high levels of deprivation. In order to improve minimum standards, where these problems are most prevalent, to protect residents and address Antisocial Behaviour we launched our Selective Licensing scheme on 01/10/2022. This scheme requires landlords who rent out single family homes to license their property against standards which improves the minimum standards currently being seen.
The aim of the scheme is to support good landlords to maintain their properties, manage issues relating to ASB which may be caused by their tenants, improve the overall environment by keeping gardens and courtyard areas clean and tidy and tackle rogue operators who own or manage properties and deliberately evade the minimum acceptable standards. We have also launched a consultation to introduce a new additional licensing scheme. This scheme, if approved will come into force in summer 2023 and will require small HMO's and section 257 HMOs to be licensed.
Before finalising, these plans we want to hear from residents, landlords and businesses about what they think. For more information on Additional and Selective Licensing and to benefit from other bitesize training, join us on 26th January at 7pm at our latest Landlord Forum, to be held in the Woolwich Centre on 26th January starting at 7pm. There will also be a remote access provided as well.