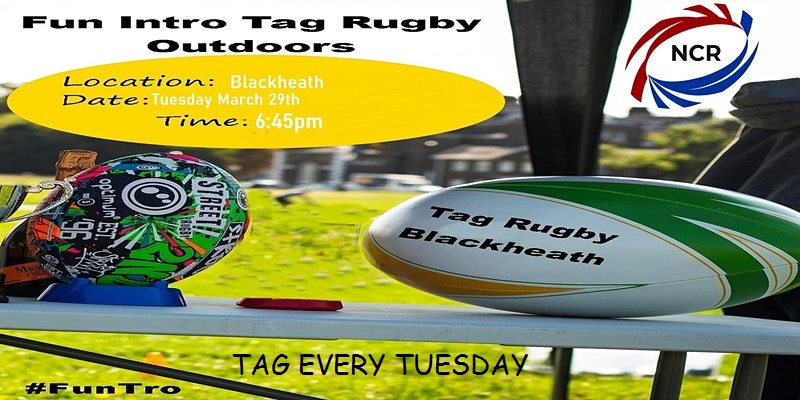 Date: 29th March 2022 - 20th September 2022
Every week
Location: Blackheath
Time: 18:45 - 20:30
Cost: FREE
Join us for one of our FREE fun tag rugby intro sessions or even participate in a Social League.
Blackheath is famous for a lot of things but over the past few years NCR have produced some major interest here in Tag Rugby. It's become a mecca for this non contact mixed gender team game, played on the Heath. We welcome everybody to try it out, it's fun, social and you get to meetlike-minded locals in a comfortable healthy environment. Don't worry we'll get you started as no real level of fitness is necessary. After your fun intro session, if you want to play further there is an introductory offer of £39 per player for an 8 week league. Once you have your ticket, NCR Sports will allocate you to a team or you can enter a team yourself we can help you build it.