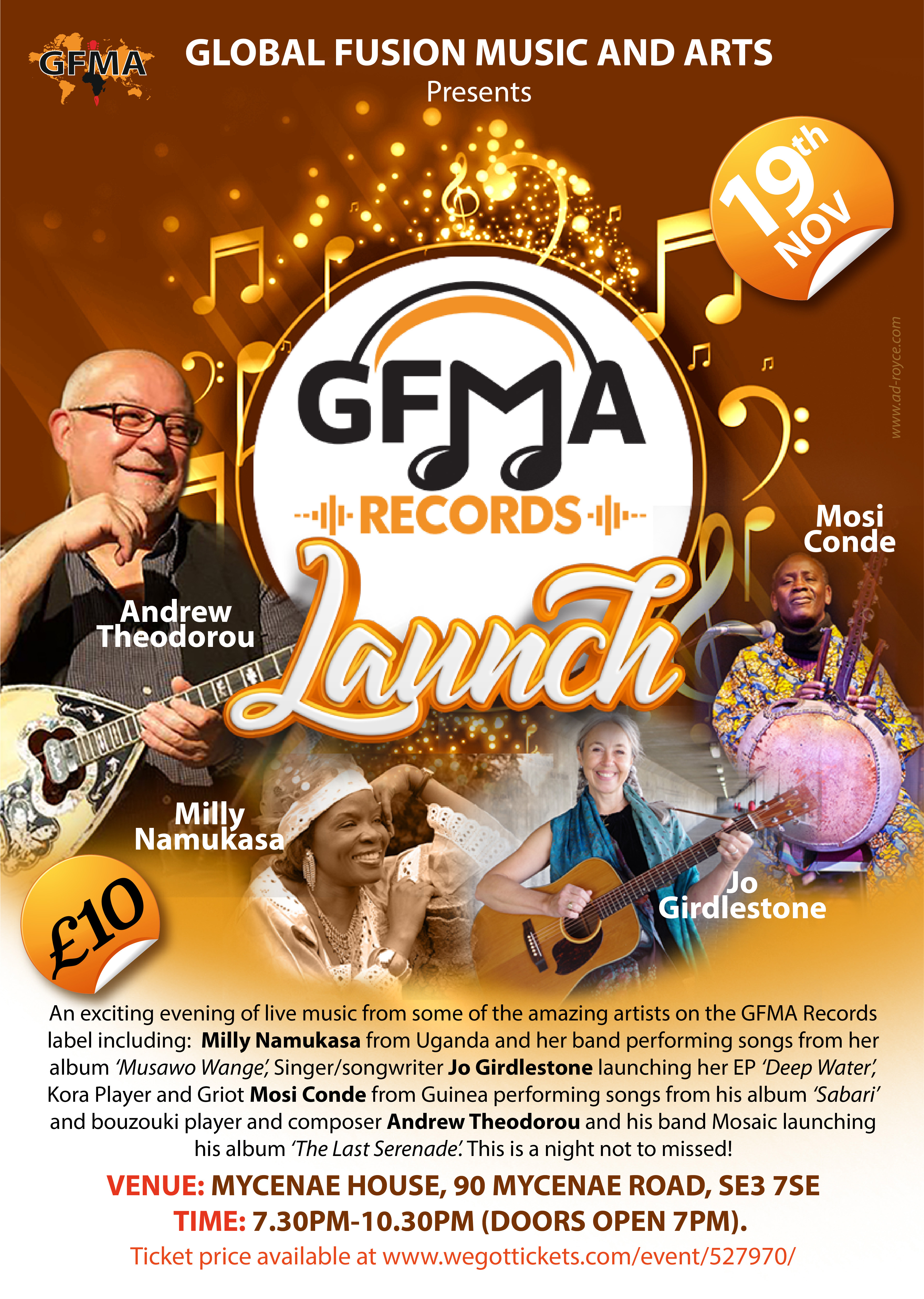 Date: 19th November 2021
Location: Mycenae House, 90 Mycenae Rd, Blackheath SE3 7SE
Time: 19:30 - 21:30
Cost: £10.00
An exciting evening of live music from some of amazing artists.
'Milly Namukasa' from Uganda and her band, performing songs from her album 'Musawo Wange', Kora Player and Griot - 'Mosi Conde' from Guinea performing songs from his album 'Sabari' Bouzouki player and composer 'Andrew Theodorou & his band Mosaic' from Greece. launching his album 'The Last Serenade'. This Launch is a night not to missed!