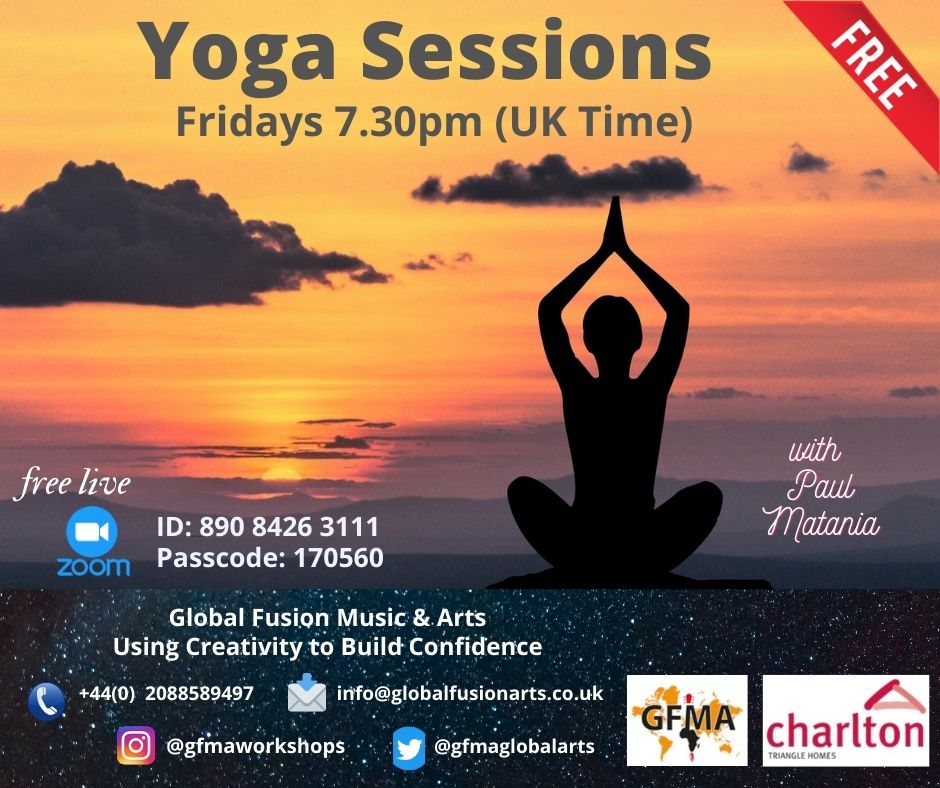 Date: 12th November 2021
Location: Live Zoom Platform
Time: 20:30
Cost: Free
Vinyasa Flow Yoga - Synchronising physical movements with controlled breathing. This sale of yoga Combines strength with flowing flexible exercise. These classes will give you a full sense of calm.
These free classes will give you a full sense of calm and will leave you completely relaxed and rejuvenated. Feel the benefit of these yoga sessions in a friendly environment and meet new people, all from the comfort of your own home.
A message from our instructor: Please bring a mat, water, blanket, socks and a cushion.
Join Zoom Meeting Meeting ID: 890 8426 3111 Passcode: 170560
Please switch on your camera and identify yourself when entering the Zoom meeting - for the safety of the group!
If you enjoyed taking part in this workshop then please show your appreciation by making a donation, the funds will help us to continue these classes.