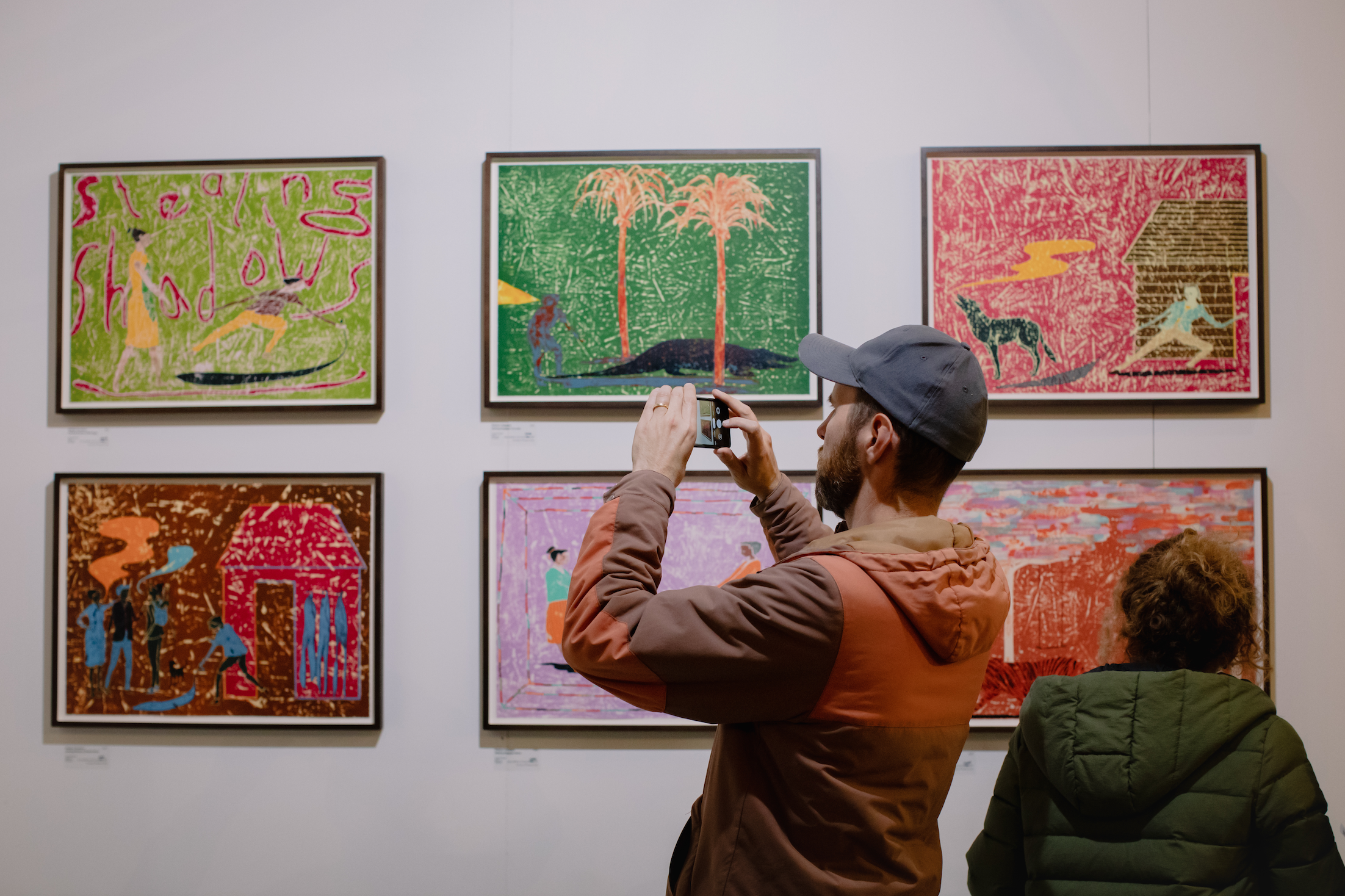 Date: 11th November 2021 - 14th November 2021
Every day
Location: Woolwich works, No.1 Street, Royal Arsenal, SE18 6HD
Time: 12:00 - 18:00
Cost: £10
Collect original prints from over 1000 artworks, 500 artists, famous names and specialist galleries. Take part in programme of talks, seminars, workshops, demonstrations & family activities.
Woolwich Contemporary Print Fair is the largest event of its kind in the world. Now in its sixth year, WCPF21 offers an incredible line-up of nearly 1000 artworks from over 500 artists, famous names and specialist galleries. Visitors will have the opportunity to collect original prints from the most exciting artists working today at accessible price points, as well as take part in an interactive programme of talks, seminars, workshops and more from leading Curators, Collectors & Creatives.
As well as discovering the best printmakers today, visitors can relax in our Mirabeau wine bar, or grab something for all the family in the new Woolwich Works cafe. There'll also be a live DJ set to enjoy and printing press demonstrations from leading artists and studios. Highlights of WCPF21 include the specially curated Living With Art section which will offer new approaches to art and the interior; the Campari New Collectors' Evening for those just beginning their art investment journeys in need of hot tips; and free drop-in children's workshops as part of the Young London Print Prize initiative. We are thrilled to be returning 'IRL' for our sixth edition to the newly restored Fireworks Factory, an architectural gem at the heart of London's historic Royal Arsenal heritage site.