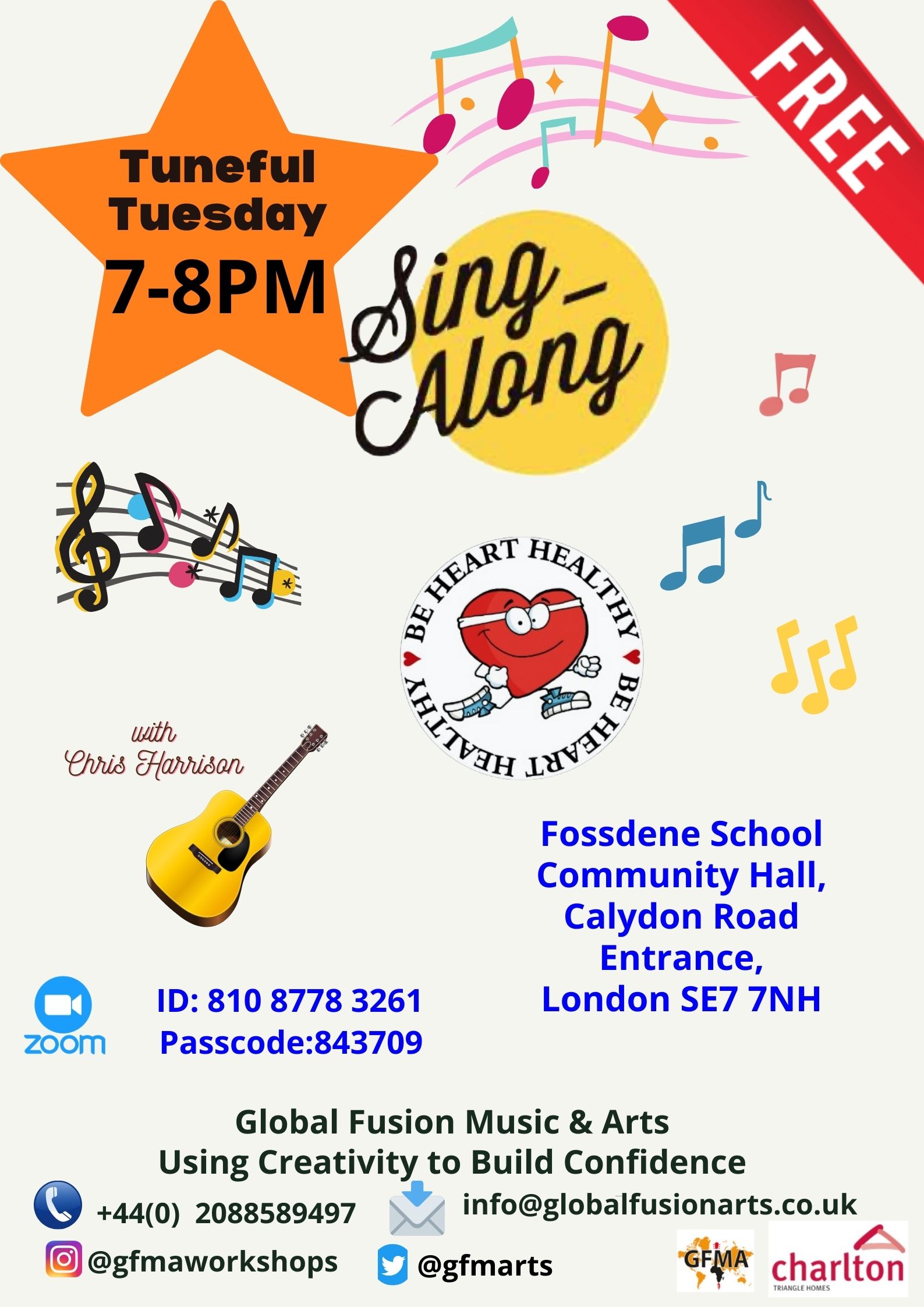 Date: 5th October 2021 - 26th October 2021
Every week
Location: Fossdene School Community Centre, Calydon Rd Entrance, SE7 7HN (and on Zoom Platform- see access codes)
Time: 19:00 - 20:00
Cost: Free
Sing with us
With Chris Harrison at the helm guiding the group through an hour of happy, joyful songs, accompanied by his guitar, superb voice and the backing of the GFMA singers. Feel good and 'sing out' whilst giving your respiratory and circulation a good workout.
This workshop is lots of fun and you will meet new friends
Join Zoom Meeting Meeting ID: 810 8778 3261 Passcode: 843709
If you enjoy taking part in these workshops then please show your appreciation by making a donation, the funds will help us to continue these classes.