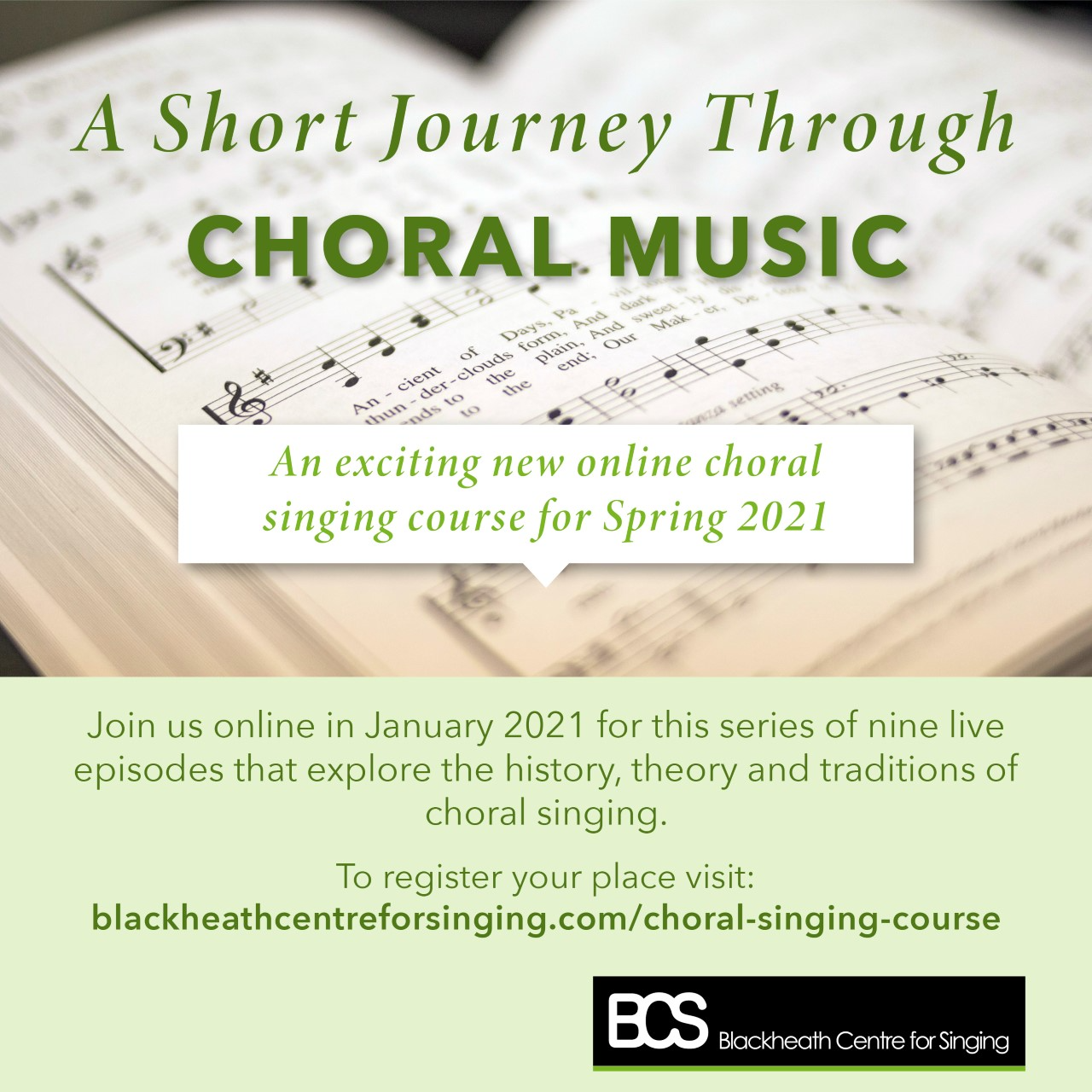 Date: 20th January 2021 - 17th March 2021
Every week
Location: Zoom Lecture
Time: 20:00 - 21:30
Cost: £55
New for 2021: Blackheath Centre for Singing is launching a new 9-week online choral course. Join us as we explore the history, theory & traditions of choral singing. Everyone welcome!
Led by Blackheath Centre for Singing's Music Director Joel Thomas, our new 'A Short Journey Through Choral Music' is suitable for experienced singers, those new to singing and anyone interested in the history and traditions of choral music. The course covers the following topics:
Session 1 (20 January, 8pm) 'Northern Lights' - How has Scandinavia influenced the 'English Choral Tradition'?
Session 2 (27 January, 8pm) 'Chants, modes and sacred melodies' - Where did they originate and how should we sing them today?
Session 3 (3 February, 8pm) "Putting music on a page" - Making sense of a page of sheet music!
Session 4 (10 February, 8pm) "Renaissance music"
Session 5 (17 February, 8pm) "The development of chords and harmony over the centuries"
Session 6 (24 February, 8pm) "Singing in tune"
Session 7 (3 March, 8pm) "Baroque music"
Session 8 (10 March, 8pm) "Sight singing" - Top tips on how to improve your sight singing ability.
Session 9 (17 March, 8pm) Vocal technique - Are you using your singing voice effectively?