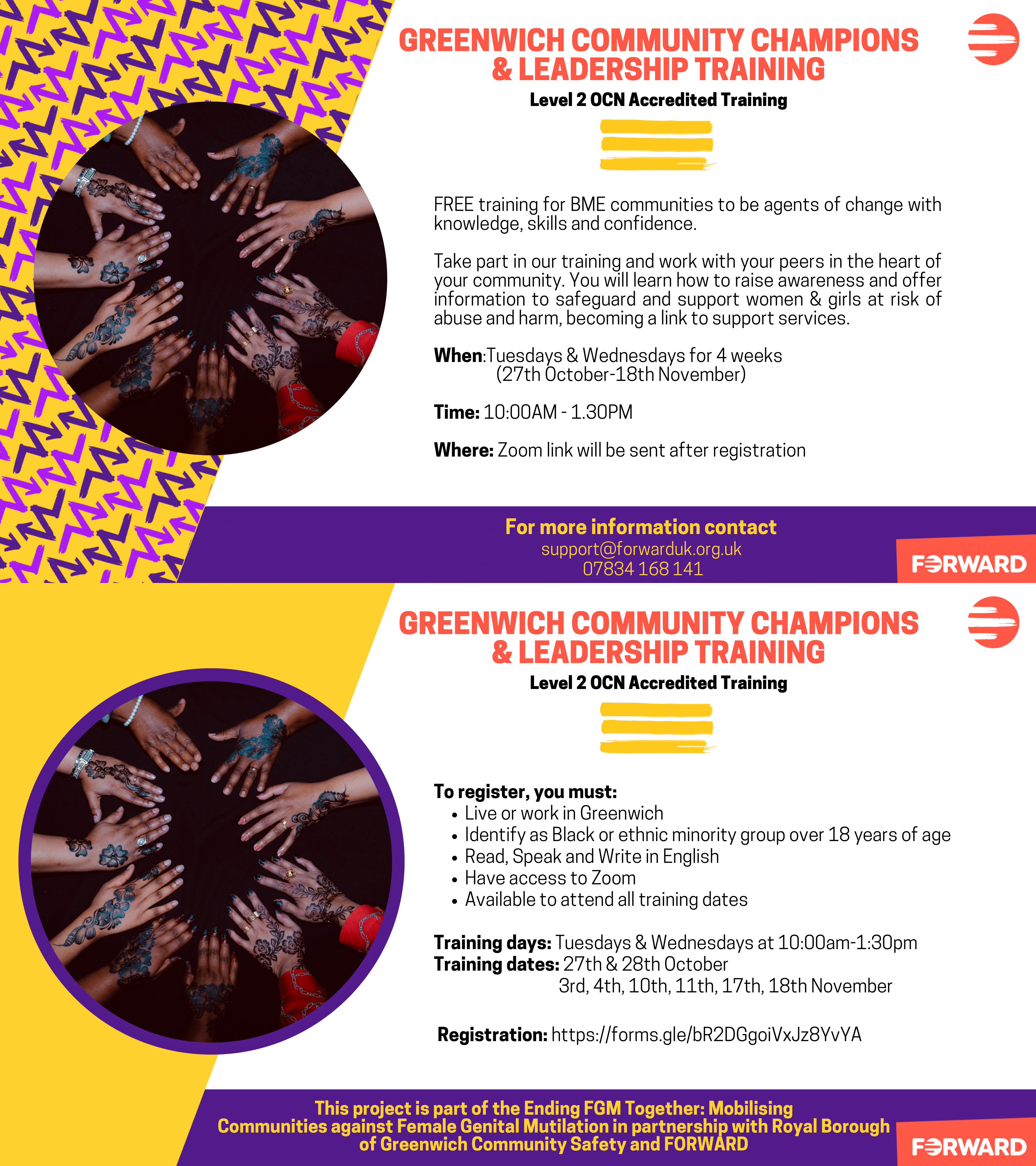 Date: 27th October 2020 - 18th November 2020
Every week
Location: Zoom
Time: 10:00 - 13:30
Cost: Free
FREE training for BME communities to become champions of change in raising awareness about Female Genital Mutilation and being a link to support services to safeguard the rights and dignity of women.
FREE training for BME communities to be agents of change with knowledge, skills and confidence. Take part in our training and work with your peers in the heart of your community. You will learn how to raise awareness and offer information to safeguard and support women & girls at risk of abuse and harm, becoming a link to support services. All sessions delivered on Zoom.
To register, you must:
Live or work in Greenwich
Identify as black or an ethnic minority
18+
Read, speak and write in English
Have access to Zoom
Available to attend all training dates
Training dates: 27 and 28 October. 3, 4, 10, 11, 17 and 18 November.