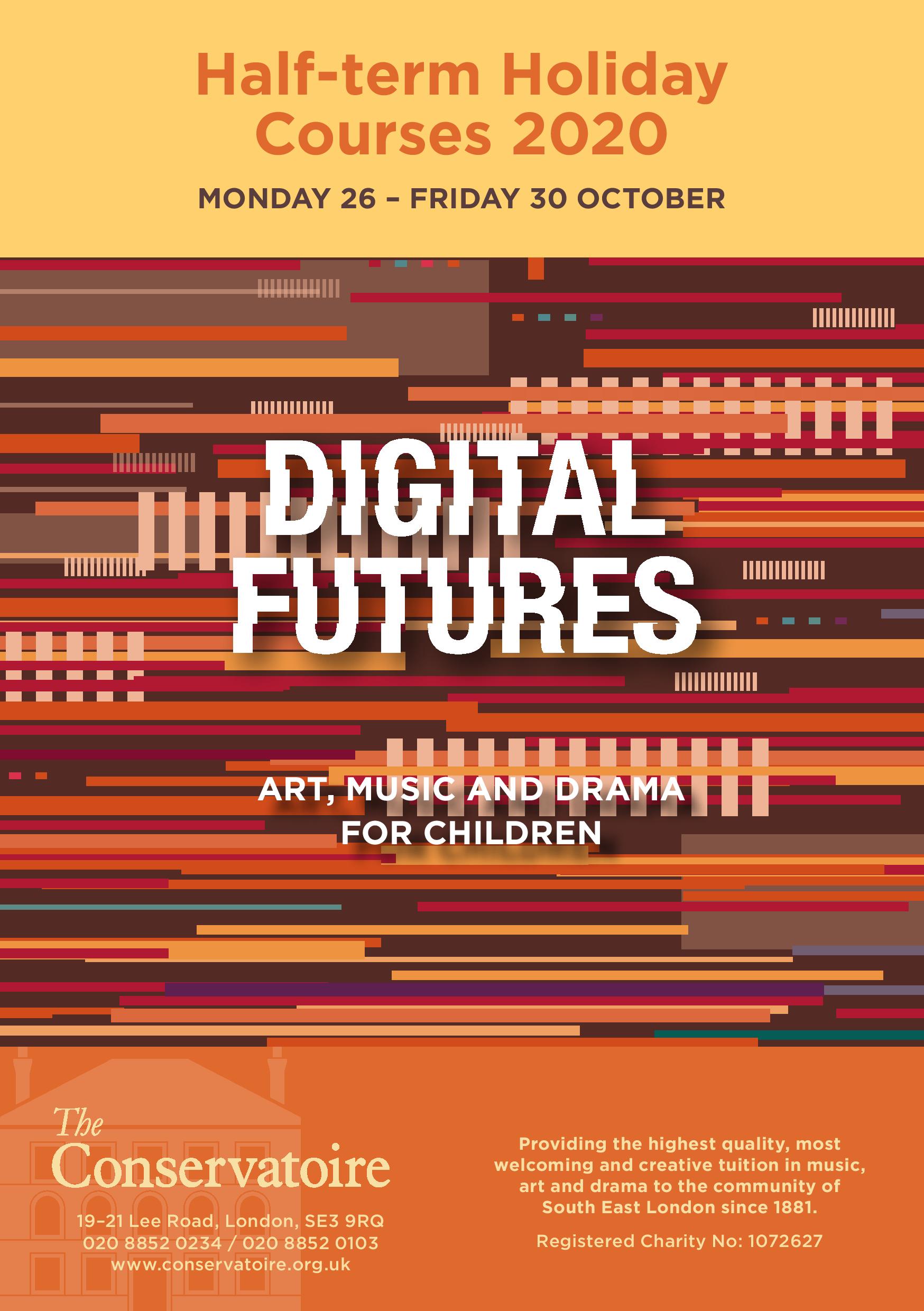 Date: 26th October 2020 - 30th October 2020
Every day
Location: The Conservatoire, Blackheath
Cost: Varied
Join us for art, music and drama courses for kids aged 6 months - 14 yrs!
The Conservatoire,
Lee Rd,
Kidbrooke,
SE3 9RQ
October half term is fast approaching, and we're planning to have our usual holiday courses running. You might recognise some of these from our Easter programme that couldn't go ahead; they all looked pretty exciting so we decided to give them another shot! Of course, things are still looking a little uncertain, but in the event that we have to cancel, you'll get a full refund.
All classes are loosely themed around all things digital; most are inspired by the work of real artists & performers, and most importantly, all are pitched at the perfect level for their age group, and are lots of fun!