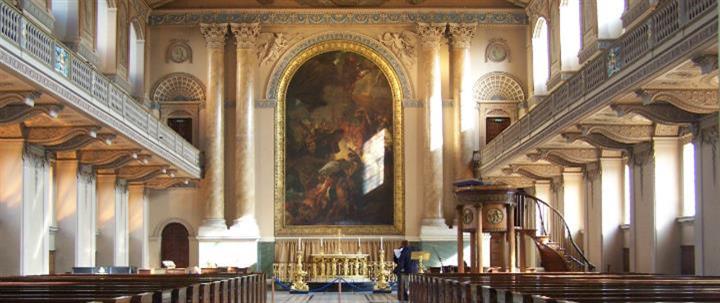 Date: 14th January 2020
Location: Old Royal Naval College Chapel, SE10 9NN
Time: 13:05 - 13:45
Cost: Free
Love your lunchtime free piano recital by Trinity Laban Chamber musician Konstantinos Korkodeilos.
Old Royal Naval College,
The Chapel,
Greenwich Peninsula,
London SE10 9HF
Trinity Laban Chamber Musicians Solo Piano: Konstantinos Kordodeilos. Break away from your desk, or take a moment in the middle of the day to enjoy some of the finest music performed by Trinity Laban Chamber Musicians in The Old Royal Naval College Chapel, an internationally famous architectural masterpiece, and the perfect venue for our series of chamber concerts.