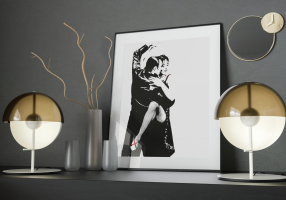 Date: 13th December 2019 - 27th December 2019
Every day
Location: Woolwich
Time: 09:00 - 20:00
Cost: Free
Join us for an exclusive insight into Anna's digital stunning artwork.
artFix Woolwich
51 Powis Street
Woolwich SE18 6HZ
artFix Woolwich is honoured to host Anna Khan and her solo exhibition this December. Anna Khan, a talented graphic designer and illustrator, has created a range of work demonstrating aesthetic designs using vibrant and strong colours with lots of whites and black accents. Come and see for yourself!