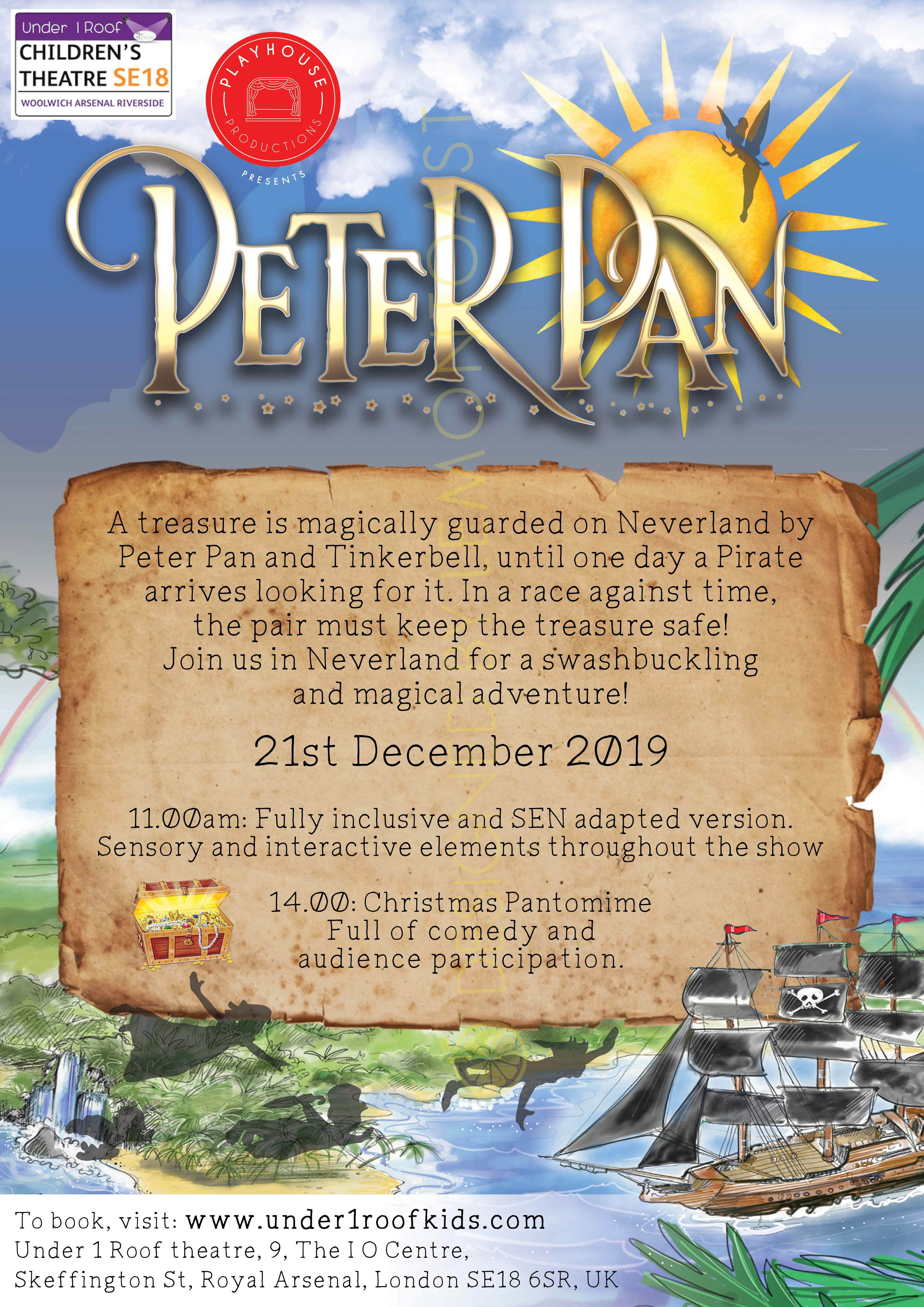 Date: 21st December 2019
Location: Under 1 Roof Kids
Time: 11:00 - 15:00
Cost: From £10.00
Christmas Pantomime.
Under 1 Roof Kids,
The I O Centre,
9 Skeffington St,
London SE18 6SR
Join us for a swashbuckling adventure across Neverland in a race against time to save the Magic Treasure. Peace has reigned on Neverland for years under the magical protection of Peter Pan and Tinkerbell. Until, one day, a Pirate Captain arrives on a quest to take the treasure for herself and become the richest and most powerful Pirate since Captain Hook himself. Peter and Tinkerbell will need to work out how they can stop the Pirate and save Neverland once again! Playhouse Productions have been performing pantomimes for years and will really get you into the festive spirit this year at Under 1 Roof. A Fun, interactive, musical show for all the family!