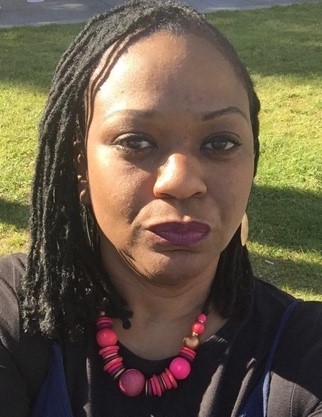 Date: 31st October 2019
Location: Woolwich Library (Love Lane entrance), Woolwich SE18 6HQ
Time: 18:30 - 20:00
Cost: Free
Merrie Joy Williams 'Open Windows' special preview book launch and poetry open-mic.
Following her performance at the London Literature Festival, Merrie Joy Williams will preview her long-awaited collection, 'Open Windows' (Waterloo Press), here in Royal Greenwich; not officially available until late November. She will answer questions about her creative journey from pen to print. There will be limited copies available to purchase.
Merrie is a poet, novelist, librettist, reviewer, and educator, with an MA in Creative Writing (poetry). Based on her poem, Four Sunflowers, she is the 2015 winner of The Rosamond Prize in collaboration with the composer, Anna Appleby. Krystallnacht, a chamber opera (composer Mel Douglas), debuted in 2016. Her work has featured in various publications, including The Interpreter's House, The Colour of Madness anthology, Writing in Education, The Good Journal, issue 4 (ed. novelist, Diana Evans), and Manchester: A New Alphabet, where she worked with illustrators to eulogise the city of her birth.
A former secondary English teacher, most recently she has coached Creative Writing in schools; and in 2018 as Lead-Facilitator of WRITTEN co-organised the first national residential for debut BAME fiction writers, in partnership with Arvon, the UK's leading writing charity. Merrie is a current poet-in-residence for 'Let the Artists In!' at MMU's Special Collections, and is an alumnus of The London Writers Awards (for Poetry, 2018), as well as the recipient of an Arts Council England award for her debut novel, SO.
Poetry open-mic
In the second part, Merrie will invite local residents to take a chair up front, and read their own poems. First-time sharers are particularly welcome. Do you have a poem of your own you'd like to read? Or do you have a favourite poem, by a well-known black writer, such as Robert Hayden's 'Those Winter Sundays'? Bring a printed copy to read, or request Merrie read out. There will be up to eight spots, so come early and sign up.
Join us to celebrate the close of Black History Month; to honour the talented writers gone before, those emerging – and those still to come – like you!