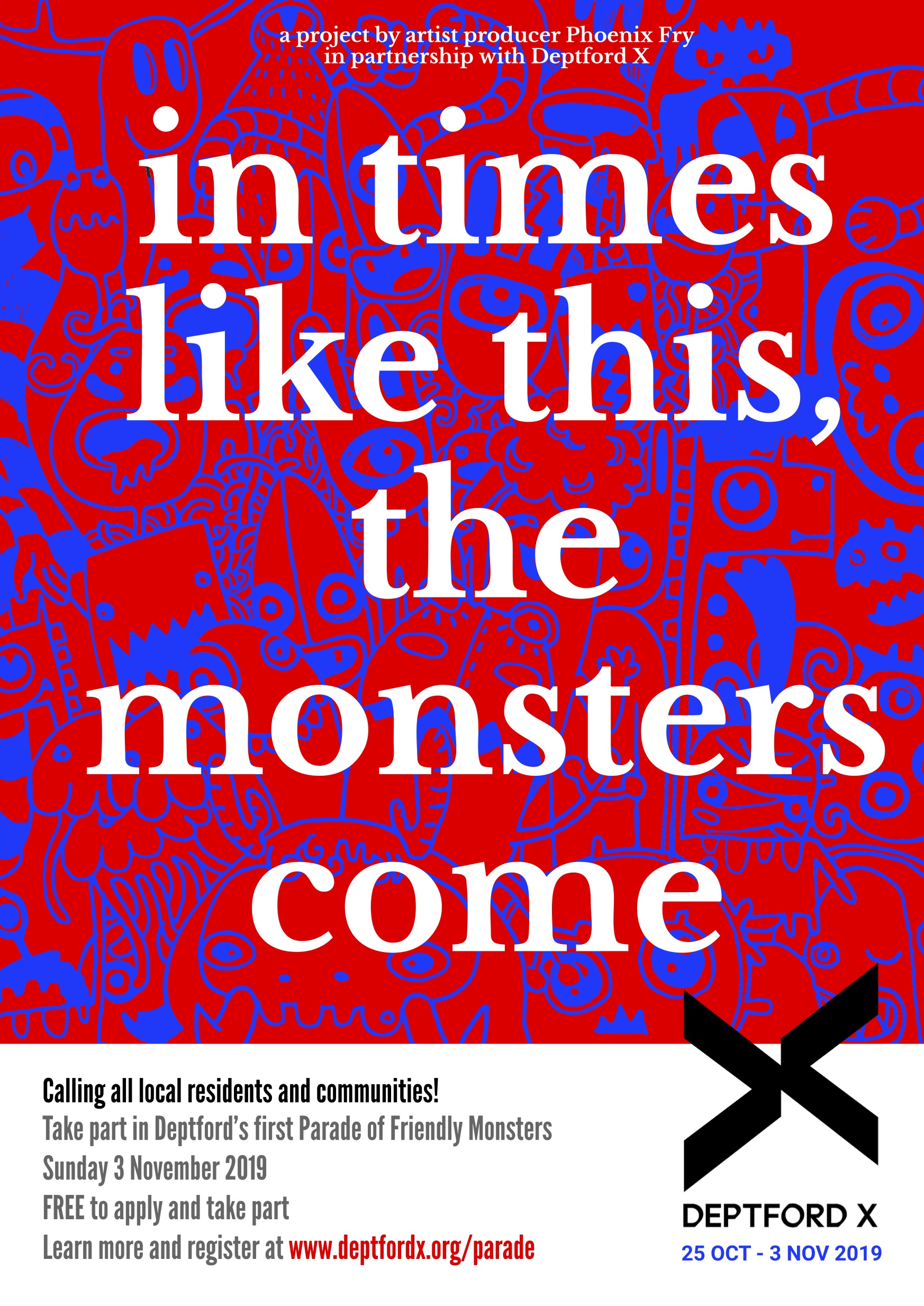 Date: 25th October 2019 - 3rd November 2019
Every day
Location: Laban Theatre, Laban Building, Creekside, SE8 3DZ
Time: 12:00 - 18:00
Cost: Free
Deptford X is London's longest running contemporary visual arts festival. It was launched in 1998 as a free, annual, artist-led festival based in and around Deptford, South East London.
For 10 days every year, the festival brings artists from around the world to Deptford and showcases their work alongside some of the most creative talent living and working in the area in its uniquely un-juried fringe programme.
Deptford X 2019
Now in its third decade, Deptford X is focusing on the significance of its history in the area. The festival has reinforced its aim to nurture the creativity on its doorstep through increasing opportunities to take part in the festival and continuing to inspire by creating access to artists and bringing challenging and exciting art to wide audiences. This year's festival will have 3 strands:
Curated Projects - chosen by the festival director
Supported - A new strand with an open call for projects that will be selected by a jury and supported by the festival. More information on how to apply coming soon!
Fringe - Un-juried and open to everyone who wishes to host a project in the area during the festival, responding to this years theme.
Stop Making Sense is the starting point for 2019's festival, which looks to surreal, playful and unruly art as a disruption to our current political climate of hostility and division. The title is borrowed from 'Talking Heads' 1984 concert film of the same name.
Laban Theatre
Laban Building
Creekside
SE8 3DZ