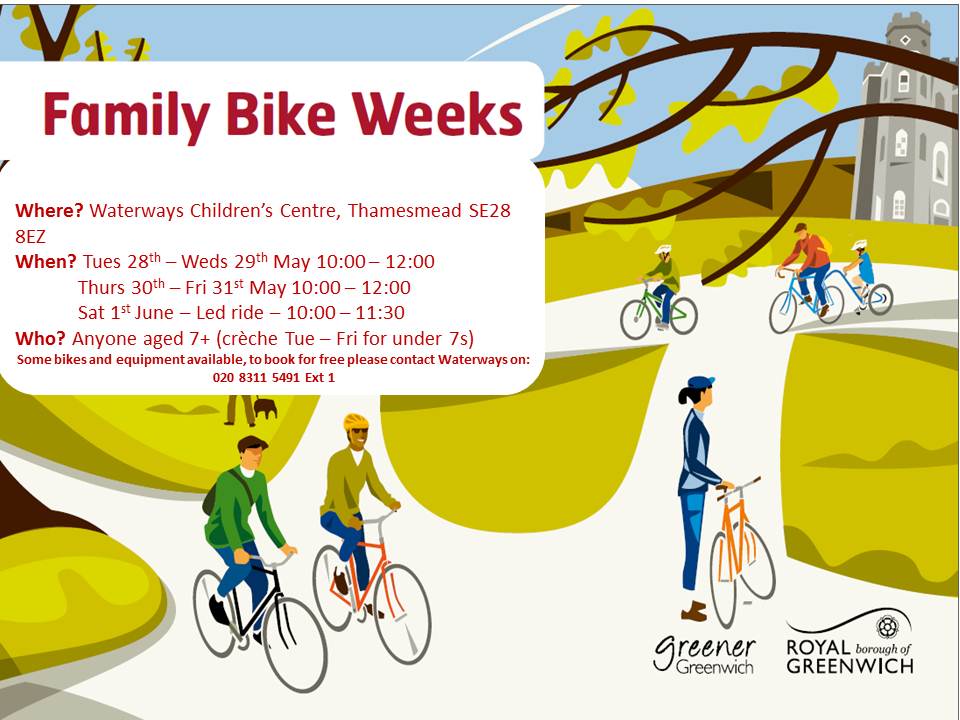 Date: 29th May 2019
Location: Waterways Children's Centre, Southwood Road, Thamesmead SE28 8EZ
Time: 10:00 - 12:00
Cost: Free (booking required)
Improve your cycling skills together at our Family Bike Week!
Cycling instructors will help those learning to ride from scratch, or to start riding together as a family on local roads.
This session is for children aged 7+ only, some bikes available on request, first come first served. There is a crèche available Tuesday 28 – Friday 31 May for under-7s.
Please note that there are two courses of two days running at Waterways this week, and a fun ride on the Saturday:
First course - Tuesday 28 - Wednesday 29, 10:00 - 12:00
Second course - Thursday 30th - Friday 31, 10:00 - 12:00
Fun ride - Saturday 1 June, 10:00 - 11:30 (no creche)
Book now free of charge for either course or the fun ride by contacting Waterways Children's Centre: 020 8311 5491 (Ext 1)