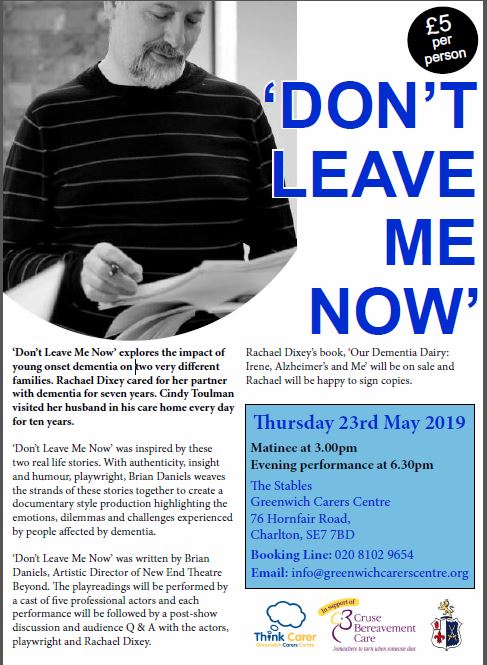 Date: 23rd May 2019
Location: The Stables, The Greenwich Carers Centre
Time: 15:00 - 17:00
Cost: £5.00
'Don't Leave Me Now' explores the impact of young onset dementia on two very different families.
'Don't Leave Me Now' was inspired by these two real life stories. With authenticity, insight and humour, playwright, Brian Daniels weaves the strands of these stories together to create a documentary style production highlighting the emotions, dilemmas and challenges experienced by people affected by dementia. 'Don't Leave Me Now' was written by Brian Daniels, Artistic Director of New End Theatre Beyond. The playreadings will be performed by a cast of five professional actors and each performance will be followed by a post-show discussion and audience Q & A with the actors, playwright and Rachael Dixey.