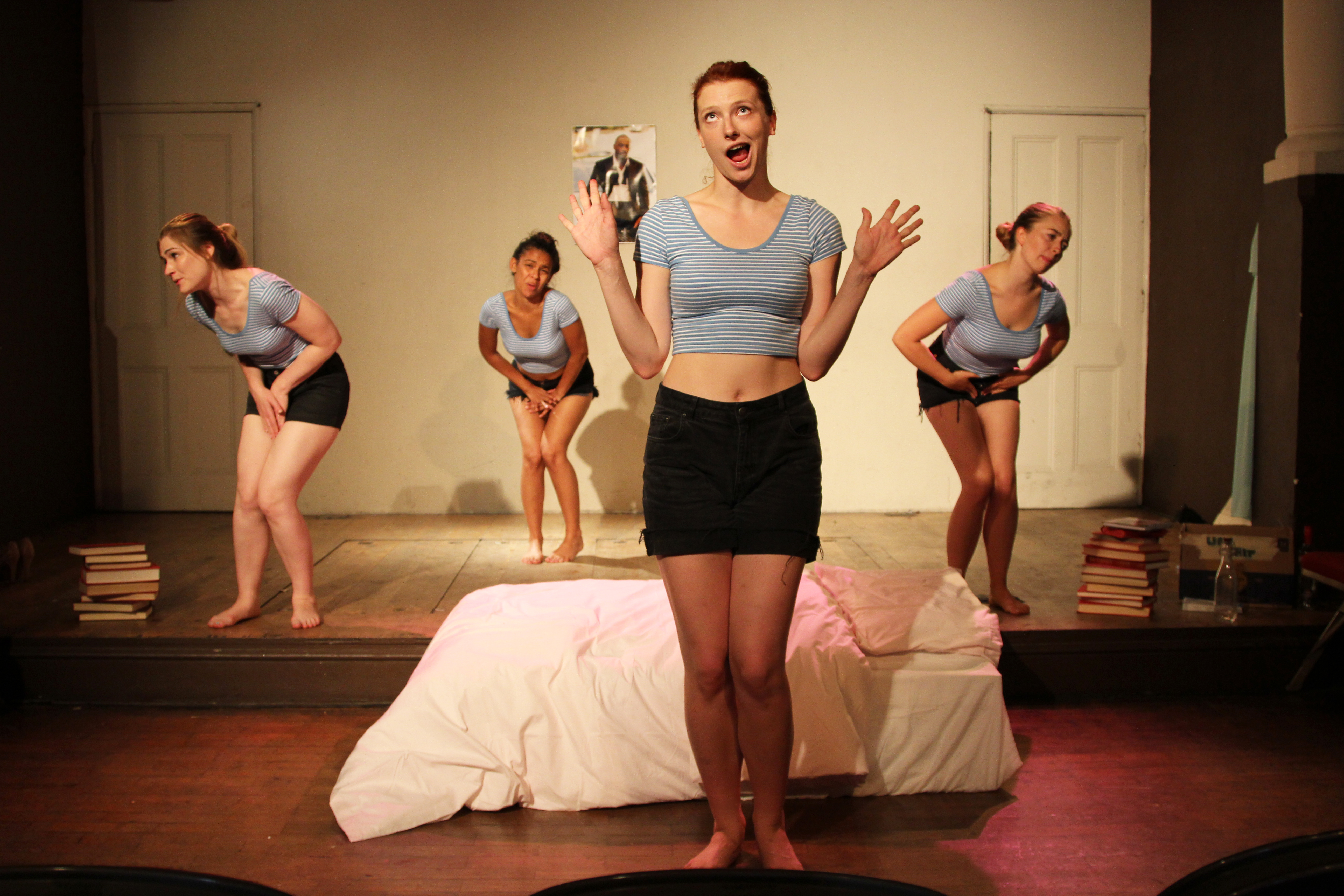 Date: 29th May 2019
Location: Greenwich Theatre
Time: 19:30 - 20:30
Cost: £13
Following a number of sell-out show, Wonderbox is bringing it's rip-roaring, delightfully rude and taboo-challenging play A Womb of One's Own to Greenwich Theatre.
Babygirl is eighteen, a student, and has just discovered SEX – in spite of her strict Catholic upbringing by two crotchety old women. Having rapidly disposed of her virginity, she sets out to find something a little more satisfying. But before she can manage it, she discovers she's Up the proverbial Duff.
We follow her journey of self and sexual discovery as she struggles with embarrassing sexual mishaps, desperate attempts to be cool, uncertain religious beliefs and the weight of a difficult choice.
In this highly-energetic and fast-paced production from Wonderbox, four performers bring Babygirl to life, revealing different aspects of her personality and an absurd cast of characters. Using humour, sensitivity and storytelling, A Womb of One's Own explores the emotional roller coaster that is unwanted pregnancy.
Praise for A Womb of One's Own
***** Behing the Arras
**** "An impressive and unexpectedly joyous production, it is, all things considered, an FFS, so to speak – a fine feminist show" LondonTheatre1
"stimulating debut production… skilfully interwoven dialogue… I guarantee that if you see this show, you will be talking about it all the way home." Entertainment Focus
"seamless ensemble performance… honest, courageous and entertaining" Blog of Theatre Things
Greenwich Theatre
Crooms Hill,
London
SE10 8ES